San Felipe, Mexico (9/13/2017) - Father and son, Felipe and Nicolas Velez, traveled north from their home in Baja, Mexico to Glen Helen Raceway in Devore, CA and thrilled racers and fans during the WORCS Series ATV races. Felipe Velez finished fourth in the Pro ATV race, while his son scored a victory and a second-place finish in the Youth 250 classes.

Though used to hardcore desert racing, Felipe and Nicolas looked right at home on Glen Helen's combined off-road, motocross and endurocross track. Felipe Velez came out to assist his son and earned a fourth-place finish in the Pro ATV race.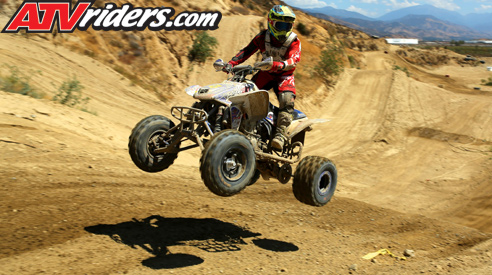 Pro Motorsports' Felipe Velez finished 4th in the WORCS Pro ATV class
"It was fun to be out here," said Felipe Velez. "We're always racing in Baja so this is a big difference. We don't get to do jumps at home. It was a whole different thing and it was exciting."
Riding a Yamaha Raptor 250 outfitted with Elka Shocks, Maxxis Tires, Tireblocks and a Duncan exhaust pipe, the younger Velez was quickly in step with his competitors. He finished second in Production 250 on Saturday and recorded a dominant victory in the Production 250 Sport Class.
"Saturday he made it up to second on the second lap and then went on to finish second," said Felipe Velez. "Today, he stayed in the 250 class and he did really well. He got the lead on the second lap and stayed there for the whole race. We have always been with Elka and we've been doing great every race. We always run Tireblocks, even in Baja. You can't win with a flat tire. We also run Maxxis Tires, Roll Design, and Duncan Pipes. We only use the best products."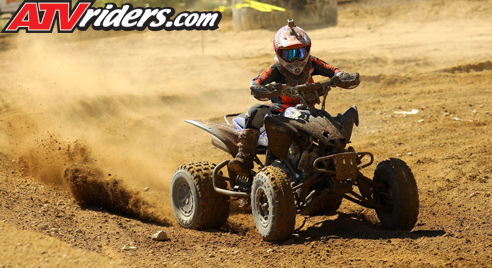 ELKA's Nicolas Velez took the Youth 250 Class Win on Sunday along with a 2nd place finish on Saturday
This wasn't just a one-off event for the Velez family. The duo will return to WORCS competition during the season finale in October.
"I'm very excited for the next race," said Felipe Velez. "I'm working for him now and I'm keeping him racing. It will be a better race for us because there will be a lot of whoops, which we're used to."
The Velez team will be ready to run up front as the WORCS series concludes its 2017 season October 6-8 at Adelante Stadium.
2017 Velez Team Sponsors:
Elka Suspension, Roll Design, Duncan Racing, Premier Motors, Combustibles BAJA Sur, Tireblocks, JCD Grafics, Seven Four X, Carrera999, Condor BAJA Tours, Chatillo Racing Prep, BAJA ATV Riders Only, H&M Transports, Shiram Sushi Restaurant, COR Racing, P&M Motorsports, JT Racing, Urisas Produce, Veys Powersports