Moreno Valley, CA (1/27/2017) - BDR Motorsports' Larry Heidler kicked off his first full season in the WORCS off road series with a fourth in the SXS World Finals in Primm, NV. The event kicked off the 2017 WORCS season.
The event was run in a unique doubleheader format. Saturday's race was held on a Lucas Oil style short course, while Sunday's event was run on a traditional WORCS off road circuit. Weather was troublesome all weekend. Rain canceled qualifying on Friday, while Saturday's race was run under blue skies with mild temperatures. Sunday's event was plagued by wintry weather with rain and sleet.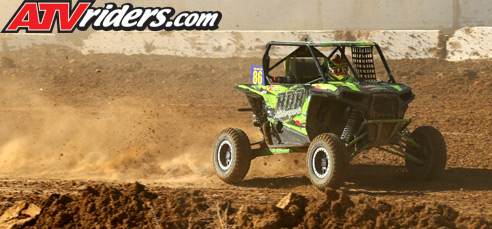 BDR's Larry Heidler finished 4th Overall in the Pro Production Class at the WORCS SXS World Finals Season Opener
Heidler, who was competing in the top echelon Pro Production class, finished fourth overall in the short course race and backed that up with an eighth-place effort on Sunday. He was running a brand-new car during the weekend.
"I hadn't had too much time in the car coming into the weekend," explained Heidler. "Thankfully, my setup was pretty spot on and it worked pretty well. There was a lot of hard work and time spent getting this car ready. So it's nice to come out with a fourth."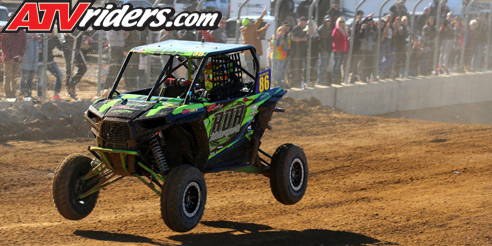 GBC's Larry Heidler finished 4th place on Saturday in the Lucas Oil style Short Course UTV race
Sunday's race was particularly challenging. Along with the normal hurdles that are natural to off road racing, the winter weather and muddy conditions made it that much tougher.
"Within the first three or four turns I went through nine tearoffs," said Heidler. "My radiator got pretty packed with mud and it kept going into limp mode, so we did the best with what we had. Sitting fourth in points going into the next round makes for a nice start to the season. With the conditions today, I'd say that was a win for me."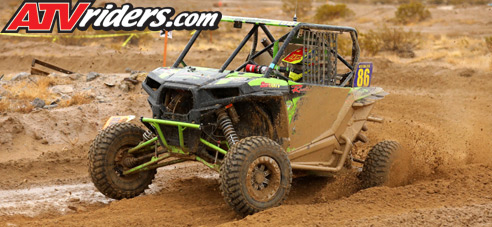 Super ATV's Larry Heidler ran into some issues on Sunday in the mud, but still managed an 8th place finish
Heidler chose the reliability of a naturally aspirated engine in his Polaris RZR over the higher horsepower that comes with turbocharging. Though the track lent itself to the turbos, Heidler is looking forward to some of WORCS more technical tracks, where his car will shine.
"I'm still running a naturally aspirated car and the track here was definitely a turbo car track," said Heidler. "Once we get to some of these tighter tracks, my car is going to have a better chance.
Heidler will return to WORCS competition as the series heads to Taft, CA for the next SXS race February 17-19.
Larry Heidler 2017 Sponsors:
BDR Motorsports, GBC Motorsports, Super ATV, AVI Wraps Raceline Wheels, FOX Shocks, Maxima Oils, Hess Motorsports, Beard Seats, Tire blocks, Factory UTV, R3 Fabrication, Malcolm Smith, Troy Lee Designs, Skat Trak