Moreno Valley, CA (5/24/2017) - BDR Motorsports' Larry Heidler finished sixth in the WORCS Series Pro SXS race at Iron Mine Race Park in Cedar City, UT. Heidler raced a brand new Polaris RZR Turbo at his first visit to the track in his rookie season in the Pro class.
Heidler didn't make it to the track until Saturday, so in order to get some practice, he signed up for the Pro Stock and borrowed Codey Rowley's Polaris RZR to get some seat time before Sunday's Pro race. He was amazed at the track's mix of off road and motocross style jumps.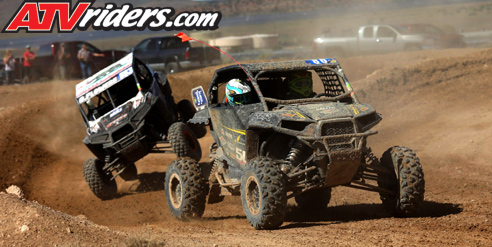 BDR Motorsports' Larry Heidler used the Pro Stock SXS race on Saturday to practice the track with Codey Rowley's Polaris RZR
"I've been out of town for the last six weeks working in Northern California and wasn't able to get home until Friday," said Heidler. "I loaded up and left at 3 a.m. Saturday. I've been racing WORCS for years, but this was my first time at Iron Mine. I like the big jumps in the infield and the off road section. The track was fun."
Heidler had campaigned a naturally aspirated car for the first six races of the season. He said he quite a learning curve to meet with the added horsepower of the turbo ride.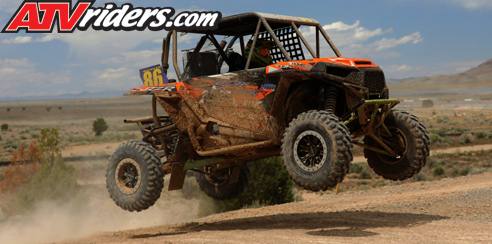 GBC's Larry Heidler made the switch to the Polaris RZR Turbo at Iron Mine WORCS
"I hadn't driven it except for in and out of the trailer and It is completely different from the NA car I had," said Heidler. "It took me two laps to figure out the car. I started driving it harder and my GBC Tires with Tire Blocks were just hooking up. The Fox Shocks took a couple of bad hits out there that they soaked up. The Super ATV axles have been perfect this year. I haven't broken an axle all season."
Heidler has had an up-and-down season. He has one podium to his credit and now sits sixth in points. The new car just might be the spark he needs to get his first win.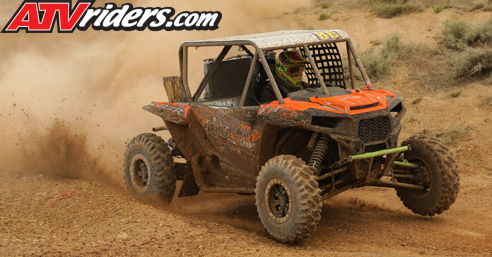 GBC's Larry Heidler claimed a 6th place finish in his new Turbo RZR
"I've had a couple of bad rounds, but I'm getting this car figured out," said Heidler. "I'm a lot faster and this will be a good transition for me."
That win will likely come at Heidler's home track: Glen Helen Raceway. He has been racing there since he was a child and knows every twist and turn of the tough circuit.
"I've raced Glen Helen since I was racing 80cc dirt bikes," said Heidler. "It's my home track, I know it like the back of my hand and we'll definitely have something for them there."
Heidler will be ready to roll as the WORCS Series next heads to Glen Helen Raceway in Devore, CA June 16-18.
Larry Heidler 2017 Sponsors:
BDR Motorsports, GBC Motorsports, Super ATV, AVI Wraps Raceline Wheels, FOX Shocks, Maxima Oils, Hess Motorsports, Beard Seats, Tire blocks, Factory UTV, R3 Fabrication, Malcolm Smith, Troy Lee Designs, Skat Trak