Saint Croix Falls, WI (5/16/2017) – Bikeman Performance / rOtation Motorsports is ready to bounce back from bad luck experienced in the season opener of the TORC Off Road Championship. The doubleheader event was held at the Dirt Track at Route 66 Raceway in Joliet, IL.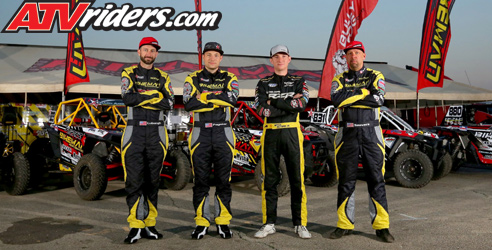 2017 Bikeman Performance TORC Pro UTV Race Team (left to right)
Jason Luburgh, Treavis Poynter, Mitch Guthrie Jr, Brad Seavers

Jason Luburgh carried the Bikeman Polaris banner high during the weekend, running both the Pro Modified and Pro Stock classes. He recorded a top five and a top ten in Pro Modified, but mechanical gremlins slowed him in Pro Stock.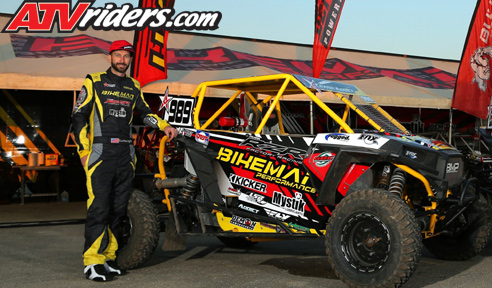 Jason Luburgh is racing both the Pro Mod & Pro Stock Classes
"Bikeman has really stepped up this year," said Luburgh. "We just have to show it on the track. We're just working out some bugs and that's racing. The odds are not in my favor this weekend, but my Polaris worked great. We'll just continue to make it better."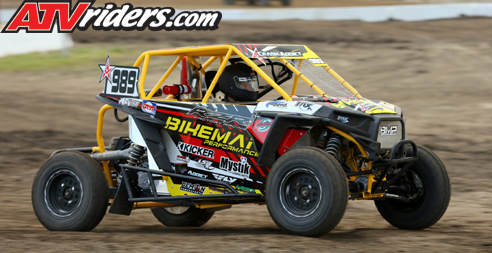 Jason Luburgh took 5th & 6th Place finishes in the TORC Pro Stock Class at the season opener in the Polaris RZR
Mitch Guthrie, Jr. made his TORC debut here, filling in for the injured Colten Moore. Guthrie qualified fourth on day two, but stalled while running in the top five and then blew a belt.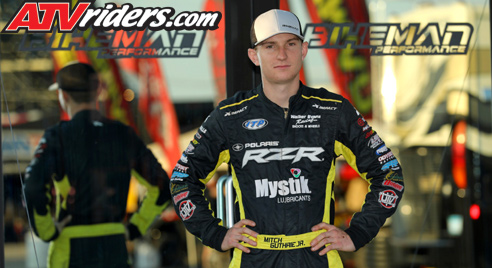 Mitch Guthrie jr is filling in for the injuried Colten Moore at the TORC Series
"This is definitely not the day we wanted, but I'm happy to be out here with the Bikeman Polaris team," said Guthrie Jr. "I am really pumped to have the opportunity to race TORC. There is definitely a different vibe here with really cool and down-to-earth people. We're planning to do some more races while Colten is healing."
#831 Mitch Guthrie jr
Crash Addict's Treavis Poynter took the lead at the start of Saturday Pro Modified race but had a mechanical issue slow his charge. He rebounded to finish eighth in Sunday's race.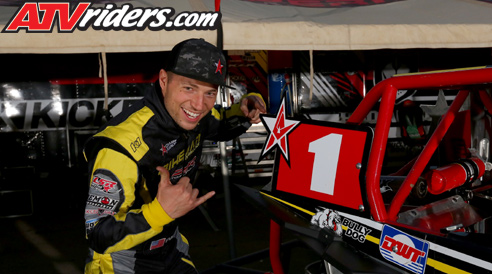 Crash Addict's Treavis Poynter is the TORC Pro Mod UTVdefending champion in the Polaris RZR XP Turbo
"The car was running great, but I had a mechanical issue of some sort," said Poynter. "Once the track came around, I could drive the car a lot harder, but there was something wrong in the throttle position sensor because it wouldn't go to full throttle. It was just little gremlins, but we have four weeks before the next round and we will be ready by then."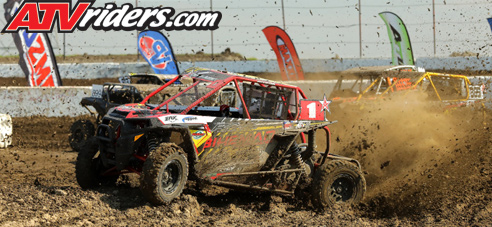 #1 Treavis Poynter
Colten Moore was here to support his team from the sidelines. He is recovering from a spinal cord injury suffered at Winter X Games while attempting a double back flip on a snowmobile.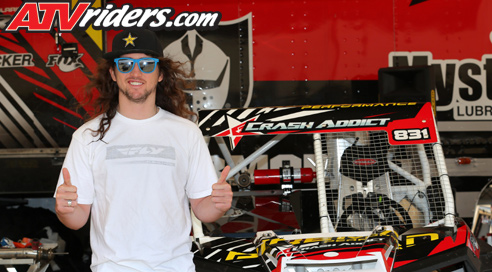 Colten Moore is still recovering from his hard landing at the Winter X Games, so it is unknown when he will be returning to racing
"I'm not able to get in the car yet, but I wanted to come out here and support the team," said Moore. "It's cool to see Mitch Jr out there representing me in the car. We had a little bad luck, but that's OK. The Bikeman team is strong this year. My recovery is going well. I'm a really impatient person, so I think it's going slow, but the doctors say I'm coming along great. I have to give my back some time so I don't re-injure it."
Team owner Jimmy Krantz took the difficult weekend with a grain of salt. Ever the professional, he knows the team will rebound.
"We have a little work to do moving forward," said Krantz. "We have to get through the bugs, for sure. It seems like four out of the six are perfect. We had a good run with Jason going from 12th to fifth on Saturday and I gave him a high five for that. But, we're proud of our team driver Drew Schultz for pulling off a 3rd in Pro Mod in the end! He drove a great race with patience and ended up on the box!"
"Polaris treats us really well," added Krantz. "They make great power and by the next round we'll definitely get back to the drawing board to get the cars dialed in. Lack of track time hurt us this round."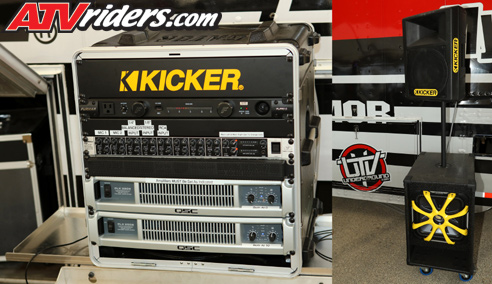 Colten Moore is still recovering from his hard landing at the Winter X Games, so it is unknown when he will be returning to racing
Bikeman's Kicker Audio P.A. system rocked the pits during the weekend. Everyone in attendance appreciated the tunes during the event. "Kicker gave us some great sound this weekend," said Krantz. "Everyone around us was stoked."
The Bikeman Performance/rOtation Motorsports team will look to move back up the charts as the TORC Championship heads to its home state of Minnesota for the next race at ERX Motorpark in Elk River. That race is scheduled for June 10-11.
Thank you to the Bikeman Performance / rOtation Motorsports Sponsors:
Polaris Industriesj, Crash Addict Industries, Mystik Lubricants, Kicker Audio, GBC Motorsports, DWT Racing Wheels, Rugged Radios, Fly Racing, Lonestar Racing, Blown Concepts, Hess Motorsports, Wicked Bilt, Demon Powersports, Bully Dog