Cedar City, UT (9/13/2017) - Maxxis/Super ATV's Skyler Bulloch won SXS 1000 Class in his debut at Glen Helen during round ten of the WORC Series. Skyler drove his father's Pro Stock Polaris RZR in the event.
Skyler Bulloch, along with his brother Stockton; sister Berkley; and father Ray were racing at the Southern California course in various SXS classes. The event was held on an expanded course that featured nearly every one of Glen Helen's courses. After practicing in the full-size machine, Skyler was quickly up to speed.
Maxxis' Skyler Bulloch made his racing debut in the SXS 1000 class at Glen Helen & secured an impressive class win
"That was awesome," exclaimed Skyler Bulloch. "My dad asked me if I wanted to race his Pro Stock car. I did one practice in it and I was pretty comfortable. I ran it in the race and won. It's a lot more fun and smoother."
Skyler Bulloch also competed in the SXS Youth 800 Production. Though he finished a runaway first in his Arctic Cat/Textron, he was docked one minute for jumping the start. Even after the penalty, he finished second, just two seconds behind the winner.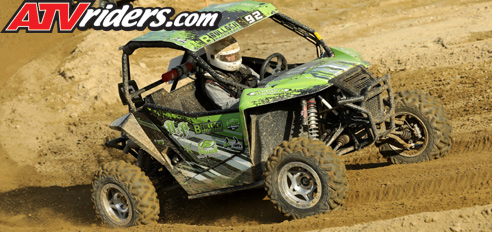 D&P Performance's Skyler Bulloch claimed a 2nd place finish SXS Youth 800 class win
"I jumped the start in 700, so I ended up in second," said Skyler Bulloch. "I was pretty excited knowing that I was still second with a one-minute penalty."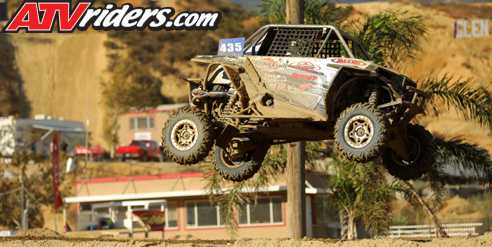 Tireblocks' Ray Bulloch finished 7th in SXS Pro Stock
Ray Bulloch also had a decent run. Despite having to change a belt during the Pro Stock SXS race, Bulloch rebounded to finish seventh. Stockton Bulloch finished fourth in SXS Youth 250 Production. Berkley Bulloch competed in the Youth 250 Production class in her newly wrapped Polaris ACE.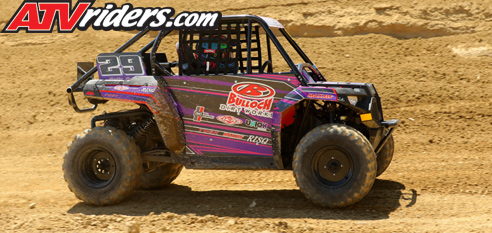 Union Graphic's Berkley Bulloch
The Bulloch family will finish out the 2017 WORCS season during the finale October 6-8. That event will be run at Adelante Stadium near San Bernardino, CA.
2017 Bulloch Race Team Sponsors:
Maxxis, Arctic Cat, Rocky Mountain ATV MC, Super ATV, Walker Evans Racing, Polaris, HCR Racing, Triple S Polaris, Bulloch Dirt Works, Lucas Oil, Tire Blocks, DW Performance, SLP Racing, D&P Performance, Union Graphics, RISQ, ATVriders.com