CST's Beau Baron Productive at Sand Hollow WORCS
Beau Baron's Sand Hollow WORCS ATV & UTV Race Report
Atascadero, CA (4/26/2017) - CST Tires' Beau Baron turned in a competitive WORCS racing weekend at Sand Hollow State Park in St. George, UT. Baron finished second in the Pro ATV race and fourth in the Pro Stock SXS event. Baron also finished seventh in the Pro SXS event.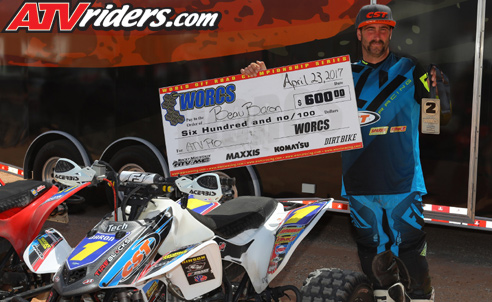 CST Tires' Beau Baron Takes 2nd Place finishes in the Pro ATV race at the Sand Hollow WORCS
Sand Hollow's unique mix of deep sand whoops, rocks and rough conditions have long confounded Baron, so he was happy to leave the race with two solid results. In the ATV race, he padded his already dominating points lead with a runner-up finish after coming out on top of a four-quad battle late in the race.
"This course is hairy for me so to come out with a second, I'm pretty happy," said Baron. "The track was super rough because the SXS's tore it up. It was all we could do to hold on. The CST Tires combined with Tireblocks were phenomenal. My Sparks Performance Products engine pulled hard all the way through. My Elka Suspension with Roll Design arms were the best you could have."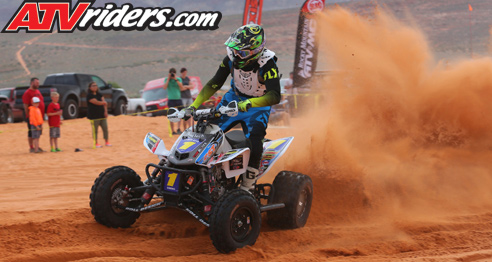 CST Tires' Beau Baron battled his way to a 2nd place finish, which had him holding a solid points lead in the Pro ATV class
The finish puts him in a perfect position to win his second consecutive ATV title. He has been the model of consistency this year with four wins and two runner-up finishes in six races.
"It was a decent weekend," said Baron. "I didn't wreck any equipment, and I didn't get hurt. The season is going really well. It would be really nice to win another championship."
In the Pro Stock SXS race, Baron bounced back from bad luck in the last two rounds for a fourth-place finish. He now sits second in points going into the stretch of the season.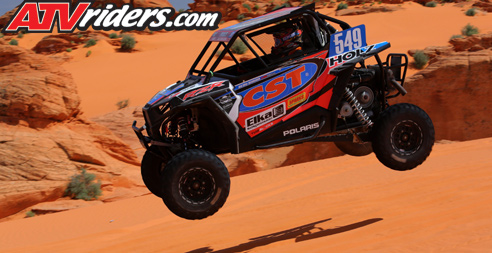 ELKA's Beau Baron just missed a SXS Pro Stock Podium finish in the 4th spot at the Sand Hollow WORCS, which currently has him 2nd in the points championship
"I had a tough time on the start and slowly picked everyone off," said Baron. "I was up to seventh on the first lap and fourth at the finish. I gave it all I had and that's where we ended up."
Despite the uptick in results, Baron knows he still has work to do. He will give it everything he has to try to net the Pro Stock title.
"I'm not where I want to be, but we're not too far off and we have a long rest of the year," said Baron. "Things are going to shake out and, hopefully karma will come into play and we'll have a good rest of the season."
Baron will be back in action as WORCS heads to Iron Mine Racepark in Cedar City, UT. That race is scheduled for May 19-21.

Beau Baron 2017 SxS Sponsors:
Polaris, CST Tires, Holz, Sparks, Elka, Dwt, Tireblocks, Pro Motorsports, Shoei, X Brand Goggles, Atvriders.com

Beau Baron 2017 ATV Sponsors:
CST Tires, Sparks, Elka, Dwt, Tireblocks, Roll Design, Fasst Co., IMS, Hinson, Quad Tech, Maxima Racing Oils, TCS, Sunstar, Works Connection, Precision Racing, Bolt, Pro Motorsports, LKH Farms, H&M Motorsports, Impact Solutions, Atvriders.com, Gaerne, Shoei, FLY, X Brand Goggles