Beau Baron Takes Two Pro Wins at Iron Mine WORCS
Beau Baron's Iron Mine WORCS ATV & UTV Race Report
Atascadero, CA (5/24/2017) - CST Tires' Beau Baron won the WORCS Pro Stock SXS race at Iron Mine Race Park in Cedar City, UT. Baron's win, combined with the points leader's 17th-place finish, puts Baron just five points out of the lead with just three races left this season. In the Pro ATV race, Baron continued to pad his points lead with his fifth victory of the season.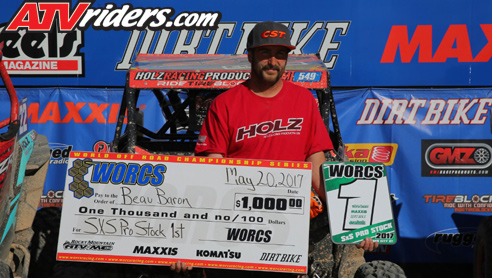 CST Tires' Beau Baron Takes Wins in both SXS Pro Stock & Pro ATV Main events at Iron Mine Race Park WORCS
Iron Mine Race Park features an off-road racing course with sand whoops and square edges, along with a world-class motocross track and several "ski jumps" that Baron took with ease in his Polaris RZR. Baron came into the race with something to prove, and he drove like it, dominating the class.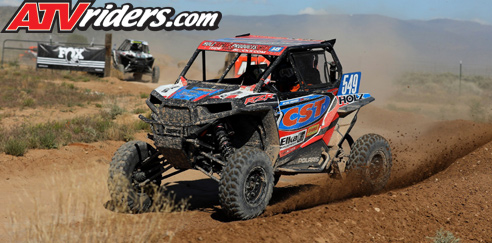 CST Tires' Beau Baron charged his way to the win in the SXS Pro Stock class, which moved him to within five points of the leader
"I'm pretty pumped," said Baron. "You have a few tough races, you shrug your shoulders and then you win a race. That pumped me up all over again. I've been second all along in this points chase and I gained quite a few points. We'll take this with a grain of salt, keep pushing and hopefully we can come out with a championship at the end of the year."
In the Pro ATV race, Baron put on a similar performance. Taking the holeshot from the gated start, he proved to be the master of the hard-packed sand and dominated the race. He now holds a 30-point lead in the title chase.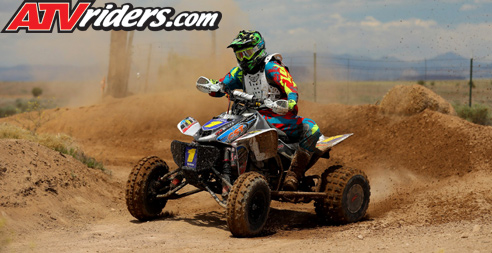 ELKA's Beau Baron claimed his 5th win of the season in the Pro ATV Class
"I rode relaxed the whole time and rode my own race," said Baron. "I had a really good time and a lot of fun. These hard-pack slick tracks suit my riding style and it showed. I've been a little bit down so I just wanted to put my head down, hammer it out and get another win."
Tires are key on a track like Iron Mine. Combining the hard pack with the big jumps makes it difficult to find the right tire that works in all conditions. Thankfully, Baron has CST Tires and they helped him haul the mail.
"The CST Tires were great," said Baron. "At the end of the day today they looked like when I started, which is pretty crazy considering how hard packed the track was and the soft compound. With the Elka Suspension combined with the Sparks Motor and Tire Blocks, my bike and my SXS were off the hook."
Baron will return to WORCS competition June 16-18 for a Father's Day Weekend race at Glen Helen Raceway in Devore, CA.

Beau Baron 2017 SxS Sponsors:
Polaris, CST Tires, Holz, Sparks, Elka, Dwt, Tireblocks, Pro Motorsports, Shoei, X Brand Goggles, Atvriders.com

Beau Baron 2017 ATV Sponsors:
CST Tires, Sparks, Elka, Dwt, Tireblocks, Roll Design, Fasst Co., IMS, Hinson, Quad Tech, Maxima Racing Oils, TCS, Sunstar, Works Connection, Precision Racing, Bolt, Pro Motorsports, LKH Farms, H&M Motorsports, Impact Solutions, Atvriders.com, Gaerne, Shoei, FLY, X Brand Goggles