CST's Beau Baron Clinches Pro Stock SXS Championship
Beau Baron's Adelanto WORCS ATV & UTV Race Report
Atascadero, CA (10/12/2017) - CST Tires' Beau Baron won his eighth WORCS Series Pro ATV race of the season and he finished sixth in SXS Pro Stock allowing him to walk away with both championships during the season finale at Adelanto Stadium. Baron's ATV title was a WORCS record sixth and he clinched it at the last race.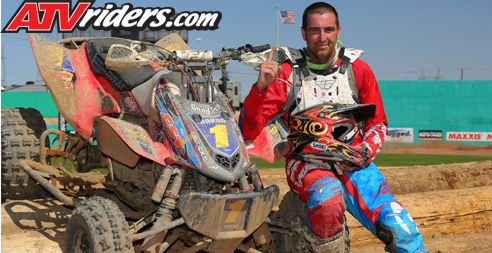 CST Tires' Beau Baron 8th WORCS Pro ATV Race of the season
The Adelanto track was setup in and around the former baseball stadium. The SXS race utilized a shorter track that comprised the infield and outfield sections, as well as several deep sand desert trails outside the confines of the field. The ATV track was longer and also included log sections and a water crossing.
In the Pro Stock SXS race, Baron needed merely to finish 18th to clinch the title. He finished sixth, and added to his statistics this year in the class, which included three victories and two additional podiums.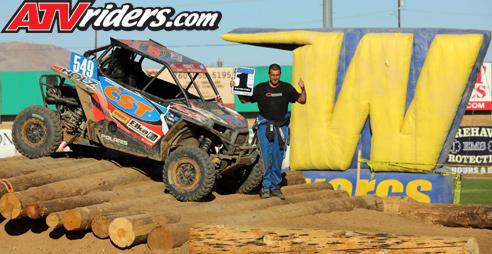 CST Tires' Beau Baron Clinched the WORCS Pro Stock SXS Class Championship at the season finale
"Two championships in two different disciplines," exclaimed Baron. "I didn't want to break my car and just get to the finish line to win a championship. Nobody remembers what place you got, but everyone remembers championships so that's the most important thing. I've lost championships in the last race, so we played it safe and brought it home."
Baron again ran Elka's new 3.0 shocks here. Developed with Baron and fellow competitor Matthew Hancock's help, the new suspension has proven itself. Combined with his CST Tires and a new engine map from Sparks Engine Performance, Baron was fast all weekend.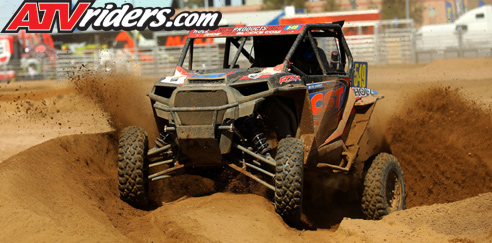 ELKA's Beau Baron
"This is a very big deal for Elka and I'm proud of the effort that Elka, Beau and myself put in this year," said Doug Roll with Elka Suspension. "It's nice to be back working with Beau. We've had a long-term relationship on the ATV side so to carry it over to the UTV is very rewarding."
In the Pro ATV race, Baron started third, and then took second on the first lap. He took the lead for good when the previous leader got stuck in the water crossing. Baron literally dominated Pro ATV competition this year, winning all but two races, where he finished second.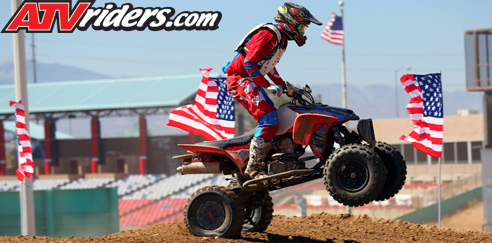 Tireblock's Beau Baron
"It's a big deal to get two championships in a season," said Baron. "So much work goes into my SXS stuff and I haven't been training like I should for my quad. But it's working so we'll keep plugging away and doing what we do."
Baron will return to WORCS competition to defend both of his titles and look to add another. The 2018 season opener is scheduled for February 2-4 at The Orleans in Las Vegas.

Beau Baron 2017 SxS Sponsors:
Polaris, CST Tires, Holz, Sparks, Elka, Dwt, Tireblocks, Pro Motorsports, Shoei, X Brand Goggles, Atvriders.com

Beau Baron 2017 ATV Sponsors:
CST Tires, Sparks, Elka, Dwt, Tireblocks, Roll Design, Fasst Co., IMS, Hinson, Quad Tech, Maxima Racing Oils, TCS, Sunstar, Works Connection, Precision Racing, Bolt, Pro Motorsports, LKH Farms, H&M Motorsports, Impact Solutions, Atvriders.com, Gaerne, Shoei, FLY, X Brand Goggles