Bakersfield, CA (2/22/2017) - H&M Motorsports' David Haagsma won his first race of the year during a survival of the fittest WORCS off road series SXS Pro race at Honolulu Hills Raceway in Taft, CA. The win, which marked his first pro victory at his home track, puts him into the points lead.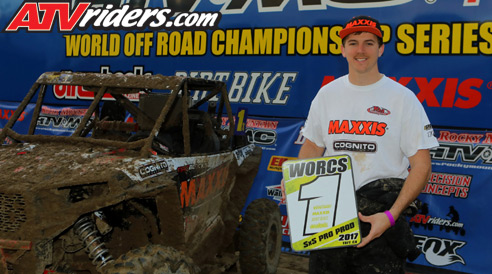 H&M Motorsports' David Haagsma wins his first race of the year at Round 3 of the WORCS SXS Series.
The track was soaked with torrential rains on Friday due to Winter Storm Lucifer. Hard work by WORCS officials got the track ready, and Haagsma was quick off the line in the event. The initial start was waived off due to an issue with course markings. On the restart, Haagsma quickly took the lead and never looked back.
"The car worked great. Maxxis Tires and Curtis Sparks got me to second at the start in both starts since we he had two of them," said Haagsma. "The Maxxis tires worked great with Method Wheels and Tireblocks," added Haagsma. "I have to thank Sparks Racing engines and Cognito for building the car. I won the Pro class and my old car won the 1000 class with Garreth Dihel driving, so it shows what a strong product Cognito builds."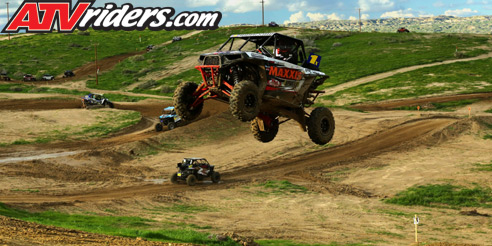 David Haagsma sits first in points and is on his way to another championship after taking win in the SXS Pro Class at Honolulu Hills
While his naturally aspirated car lacked the overall power of the turbo cars, it was reliable. That reliability took out three of the top five in points with mechanical problems, putting Haagsma first in points and well on his way to another championship.
"There were just a lot of cars that went down on the start," said Haagsma. "I just tried to stay consistent because I'm still not in a turbo car and I lack some horsepower on the top end. All the top guys we battled broke down. We have a little points lead now and we'll try to stay consistent. I may run the non-turbo car for the rest of the year.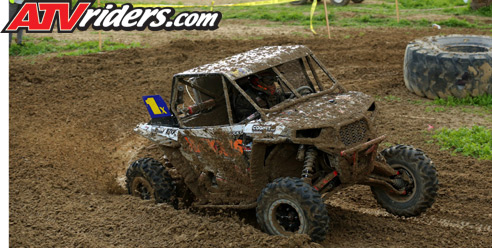 Consistency was key for David Haagsma as he raced to the finish in his non-turbo SXS
"I had such a good lead, I thought someone had wrecked," added Haagsma. "Out of the top five drivers in points, I was the only one left at the end. Honestly, I was a little scared that those turbos would keep beating me in my non-turbo car. My turbo car wasn't ready, but it seems like the non-turbo car was the way to go because it was more dependable. This is a good start to the season."
Haagsma has been snake bit at Honolulu Hills in the past. Even though he lives just 30 miles away, there has never really been much a hometown advantage.
"This was probably my first pro win in anything at Taft," said Haagsma. "I have never won on a quad or the SXS. I usually break or have trouble, so this is nice."
Haagsma will be back in action as the WORCS heads to one of its most exciting and difficult races in Lake Havasu City, AZ. That race is scheduled for March 17-19.
H&M Motorsports 2017 Sponsors:
Maxxis, H&M Motorsports, HP Dairy, Haagsma Farms, SPARKS Racing, Cognito Motorsports, Tire Blocks, FOX Shocks, Shoei Helmets, K&N Filters, PRP Seats, Method Race Wheels, Lusardi Motorsports, Finish Line Signs, The Winning Team Apparel, ATVRiders.com, Fly Racing