Bakersfield, CA (9/12/2017) - H&M Motorsports' David Haagsma added to his points lead with his second consecutive podium in the WORCS Series SXS Pro class. Haagsma finished third in the race at Glen Helen Raceway and now holds a 20-point lead in the title chase going into the final round.
Haagsma ran a conservative pace in the event, held on a very different course from previous races here. The track comprised most of Glen Helen's different circuits and was run in reverse from the last race here in June.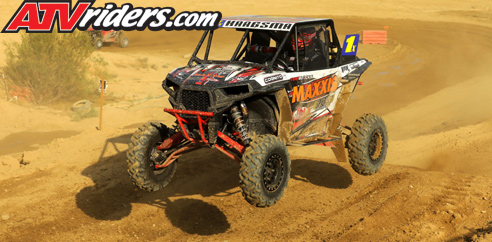 H&M Motorsports ' David Haagsma secured a 3rd place finish in the Pro SXS Class at Glen Helen
"I was fifth off the start and had some battles with Romo," said Haagsma. "Once I realized that Ryan had an issue, I knew that points wise we just needed to finish the race and not do anything stupid. I'm still happy with the finish and gaining some points going into the last round."
Though the Pro class allows turbocharging, Haagsma has been running a naturally aspirated car all season. He prefers the NA's car's longevity over the top end speed of the turbo. He will finish out the season with it during the WORCS finale in October.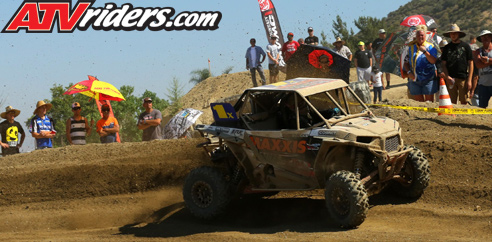 Sparks' David Haagsma extended his poitns lead to 20 poins in WORCS Pro SXS Class heading into the season finale
"The car does pretty well against the turbos," said Haagsma. "The top end isn't there, but it was definitely fun to go out there and have a decent race. We have had the turbo car built and ready to go, but we just weren't confident in coming out with no testing. It might not be as competitive at every race track, but it's been good to me."
It helps that Sparks Performance has built him a stout engine. That along with Maxxis Tires and Fox Shocks gave Haagsma the power to perform all season.
"The Maxxis Tires hooked up great," said Haagsma. "The Fox Suspension worked great and really helped us make up some time on the turbos in the rough stuff. Sparks builds a great engine. It's really competitive and also very reliable.
Haagsma will be ready to finish out the season strong with another WORCS title. The season finale is scheduled for October 6-8 at Adelanto Stadium.
H&M Motorsports 2017 Sponsors:
Maxxis, H&M Motorsports, HP Dairy, Haagsma Farms, SPARKS Racing, Cognito Motorsports, Tire Blocks, FOX Shocks, Shoei Helmets, K&N Filters, PRP Seats, Method Race Wheels, Lusardi Motorsports, Finish Line Signs, The Winning Team Apparel, ATVRiders.com, Fly Racing