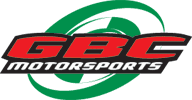 GBC Racers' Win Big at WORCS SXS World Finals
Race Recaps from the WORCS Double Header in Primm, Nevada
Anaheim, CA (1/30/2017) - The 2017 race season is underway as members of the GBC Motorsports Rider Support Program dusted off their SXSs and headed out to the desert. SXS classes started the season off with a doubleheader at Buffalo Bill's Casino in Primm, Nevada, where the SXS opening round of WORCS was combined with the SXS World Finals.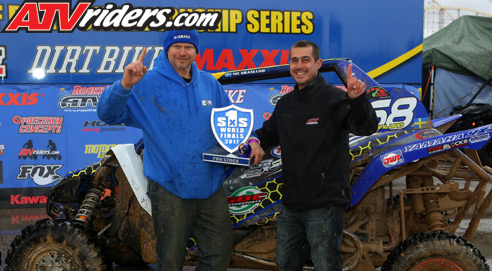 SXS World Finals Pro Production class and overall winner Cody Bradbury (left) and Pro Stock class winner Nic Granlund (right)
This marked the first ever SXS-only WORCS event, held over two days on two different courses. On the first day, racers would compete on a Lucas Oil style short course track, while on the second day they would hit a more traditional desert racing course. Results from these two motos would be combined to determine the World Finals champions in each class, while the overall winner would be decided from the Pro Production and Pro Stock classes.
GBC Motorsports' Cody Bradbury takes the SXS Pro Production class win
Conditions were wet and muddy throughout the entire weekend as the Southwest was hit by record rainfall. GBC Motorsports' Cody Bradbury finished 2nd in the first race and followed it up with the SXS Pro Production class win in the second race. This earned him not only the Pro Production title but also the overall World Finals victory, along with a $2500 cash prize. Fellow GBC racer Randy Romo bounced back from a rough first moto to a 3rd place Pro Production finish on day 2.
Nic Granlund added to the GBC Motorsports accolades on the weekend. A pair of 2nd place SXS Pro Stock finishes was enough to edge out the competition and earn the World Finals class title. Shelby Anderson also put in a pair of strong performances, earning a pair of fourth place finishes in the same class.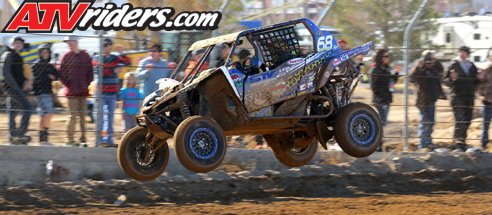 Nic Granlund Won the SXS Pro Stock Class with two 2nd place finishes
Other highlights by GBC Motorsports racers included a SXS 1000 class win on day 2 by Jason Meckler, a 3rd place SXS 1000 finish by Jeremy Holz, a 3-4 weekend in the SXS Women's class by Claudia Romo, and a 4th place SXS 900 Prod finish by James Walker. Casey Sims put together a 4-3 weekend in the Youth 800 Prod class, while Aaron Cuevas went 4-5 in the SXS Youth 250 Stock class.
The WORCS SXS classes will be back in action February 17-19 as the series heads to Honolulu Hills Raceway in Taft, CA. WORCS ATV classes will race next in Primm, NV January 27-29. For more information about GBC Motorsports ATV and UTV tires visit www.gbcmotorsports.com, and follow them on Facebook, Instagram and Twitter for the latest updates.