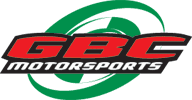 GBC Motorsports Riders Top 4 Classes at Taft WORCS
Nic Granlund leads the way with a 2nd place finish in the SXS Pro class
Anaheim, CA (2/27/2017) - GBC Motorsports ATV and SXS racers forged ahead as the third round of WORCS Racing arrived at Honolulu Hills in Taft, CA. Following yet another winter storm that hit Southern California on Friday, WORCS officials worked overtime to keep the track race-ready amidst the downpour. In the end, the WORCS crew did a great job turning what was expected to be a mudfest into a fast off-road/motocross style course.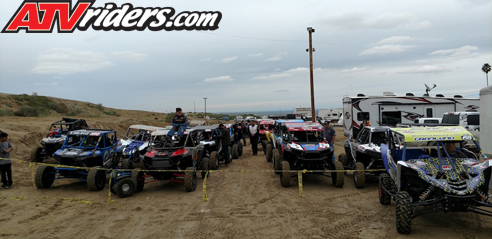 WORCS Racing headed to Honolulu Hills in Taft, CA for Round 3
Logan Huff has gotten off to a great start this season and continued his early success in Taft. Huff notched a class victory in Prod A competition while earning another Pro-Am podium, this time a 3rd place finish. Huff has yet to finish off the podium in either class so far this season.
Logan Huff won the Prod A class and finished 3rd in the Pro-Am class
Jared Middlebrooks added a class victory in 30+ A and a 3rd place finish in Open A to his collection of 2017 highlights. Jolene Crouse kept her perfect streak alive by winning her third straight Open C race, and also finished 5th in Women A competition. Joseph Semas added a 3rd place podium finish in the Sport 15-29 A class.
Nic Granlund (left) and Larry Heidler (right) finished 2-3 in the WORCS SXS Pro class
GBC Motorsports racers did well behind the wheel as well, as Nic Granlund led the way with a 2nd place performance in the SXS Pro class and was joined on the podium by fellow GBC racer Larry Heidler in 3rd place. This was Nic's first appearance in the Pro class of the season, as he raced to a 3rd place finish in his usual SXS Pro Stock class. Cody Bradbury followed him across the line with a 4th place finish in SXS Pro Stock, while Shelby Anderson finished 6th in the class.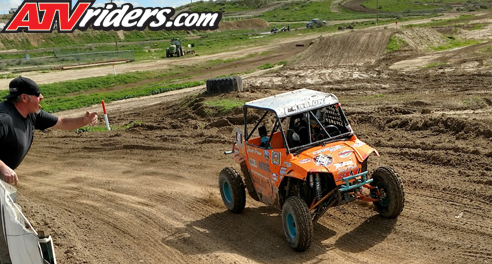 Jacob Peter finished 2nd in the SXS Youth 250 Prod class
Youth racers continued to perform at a high level at Round 3. Casey Sims continues to hone his abilities and improve his race results, this time finishing 2nd in the SXS Youth 800 Prod class. Jacob Peter finished 5th in the same class and placed 2nd in the SXS Youth 250 Prod class for the third straight race, while fellow GBC Motorsports racer Aaron Cuevas took the SXS Youth 250 Prod class win.
The 4th Round of WORCS ATV & SXS racing is slated for March 17-19 at Crazy Horse Campground in Lake Havasu City, AZ. For more information about GBC Motorsports ATV and UTV tires visit www.gbcmotorsports.com, and follow them on Facebook, Instagram and Twitter for the latest updates.