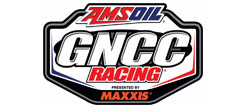 Amsoil GNCC Series Kicks off with VP Racing's Big Buck
Walker Fowler Competes Against Riders Looking to End His Success
Morgantown, WV (3/2/2017) - After a four-month hiatus, the AMSOIL Grand National Cross Country (GNCC) Series presented by Maxxis, an AMA National Championship, is back in action this weekend, March 4 and 5, at the Big Buck Farm in Union, South Carolina. The 21st Annual VP Racing Fuels Big Buck GNCC marks a historic moment for the GNCC series, where it will be serving as the season opener for the first time.
The announcement of the schedule starting at Big Buck isn't the only big news circulating, two-time National Champion Walker Fowler is slated to run his own program this year, where his Yamaha machine will be backed by WFR Racing, Maxxis and Fly Racing. Perhaps the opportunity to hand-pick his support will offer Fowler an extra confidence boost as he sets his sights on earning his third straight National Championship.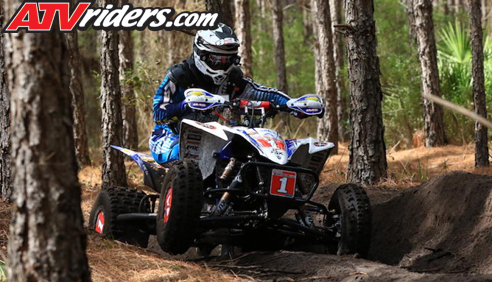 Two-time National Champion, Walker Fowler, is slated to run his own team this year as he strives to earn his third title
One rider who shows a promising future is Coastal Racing's Brycen Neal. With a few years in the XC1 Pro class now on his resume, the up-and-coming star will be one to keep an eye on this Saturday as he remains on the hunt for his first overall podium. Neal's 2016 results prove that he will be a top contender for the title this year, and especially this weekend where the momentum and points will be starting over for the coveted National Championship.
Of course, CST/Induction Solutions/LSR/HiPer/Spider Graphix's Adam McGill will come out swinging at the season opener race. The Honda racer has placed in the runner-up position in the points chase the past two years, and is ready to change that. McGill took the Big Buck GNCC win just one year ago, and will be looking to repeat his success and start his season off strong and take the early points lead this Saturday.
With the championship chase starting fresh, Adam McGill will be looking to get the first win of the season as he sets his sights on the No. 1 plate

Even though it has been four months since the last race, JMR/ATVriders.com's Jarrod McClure will come into the race with an extra confidence boost from winning the AMSOIL Ironman GNCC. McClure has landed on the box at the Big Buck GNCC the past two year, but is still missing a win. The Pennsylvania natives' self-assurance may just be the tipping point to take the win.
As last year's season progressed so did the results for both N-Fab/AmPro Yamaha's Cole Richardson and GBC/Canyon Motorsports/FLY Racing's Landon Wolfe. The duo are both on a search to find the checkered flag first in South Carolina.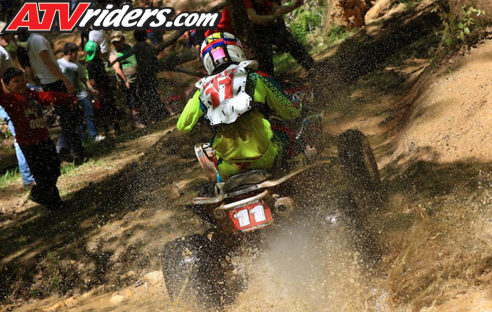 Landon Wolfe will be supporting the number seven this season, where he will aim to continue to improve his results and finish on the podium again this Saturday

It's been two years since Chris Borich has stood in the middle of the box. The six-time champion has been working hard during the off-season to return to his winning ways and claim his 74th overall win. The yellow quad will be a front-runner this weekend, so make sure to keep an eye on Borich.
Saturday's race schedule is as follows: Youth ATV racing begins at 8 a.m., followed by amateurs, 4x4 Pro and Women at 10 a.m., and the top amateurs and pros race at 1 p.m. Following Saturday's afternoon race will be 50cc Micro racing taking place at 4:30 p.m.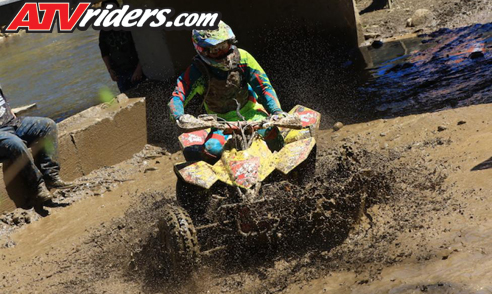 Six-time GNCC champion, Chris Borich, will strive to earn his 74th career win at the Big Buck GNCC

Adult (12+) gate admission is $20 for the full weekend and $10 for kids (6-11), with kids five and under free. Gate admission includes pro pit access and pro autographs at no additional charge.
The event is co-sanctioned with SETRA, a series that produces local racing events in the Southeast, and will ultimately bring out a full slate of local racers. All local racers are invited to compete at the Big Buck GNCC, as GNCC Racing offers classes for riders of all skill and experience levels. The amateur race entry fee is $40 and riders can sign up at the track. To learn more about GNCC Racing please visit the GNCC101 webpage.
Local racers expected to compete this Saturday on ATVs will be: Cameron Abee (Schoolboy Sr. 14-17), Jaron Dawkins (Schoolboy Sr. 14-17), Kelton Harbin (16-18 C), David Miles (Sport) and Justin Turner (125 Sr. 12-15).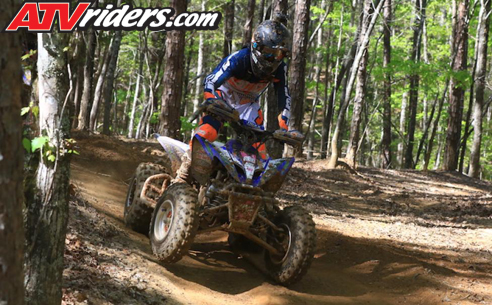 Union-based racer, Cameron Abee, will compete in the 16-18 C class in addition to helping with the On-Track School Program on Friday

Tune in to RacerTV.com on Saturday at 1 p.m. EST to catch LIVE streaming of the Pro ATV race. For more information on GNCC LIVE coverage, visit www.racertv.com. A highlight show featuring the event will air on NBC Sports Network on Saturday, April 1, at 6:30 p.m.
The 2017 AMSOIL Grand National Cross Country Series heads to Union, South Carolina this weekend, March 4 and 5, for the VP Racing Fuels Big Buck GNCC.
For more information on the GNCC series, visit the official website at www.gnccracing.com or call (304) 284-0084. Join the conversation on the series Facebook page, follow us on Twitter and Instagram, and be sure to always hashtag #GNCC.
About GNCC Racing
The AMSOIL Grand National Cross Country series presented by Maxxis is America's premier off-road racing series. Founded in 1975, the 13-round championship is produced exclusively by Racer Productions. Cross-country racing is one of the most physically demanding sports in the world. The grueling three-hour GNCC races lead as many as 2,400 riders through tracks ranging in length from eight to 12 miles. With varied terrain, including hills, woods, mud, dirt, rocks and motocross sections, GNCC events are tests of both survival and speed. The series draws talent from all over the U.S., Europe, Japan, Australia and New Zealand. GNCC Racing is televised weekly on NBC Sports and RacerTV.com. For more information, please visit www.gnccracing.com.