Hans Ada Scores Two Top Fives at Crandon TORC
TORC Championship Pro Stock UTV • Rounds 5 & 6 Race Report
Cumming, GA (6/28/2017) - Hans Ada drove for Mickey Thomas and scored a part of top-five finishes during the TORC Off Road Championship Pro Stock UTV races at Crandon International Off-Road Raceway. Ada, who is usually the team's engineer, was driving the Yamaha YXZ 1000 while Thomas was in Utah competing in his Lucas Oil Series.
The team overcame cooling issues experienced in the last three races and Ada was quick in qualifying for Saturday's race despite very little seat time. Ada then tangled with another competitor during the 10-lap race and drove the ill-handling car to a fourth-place finish.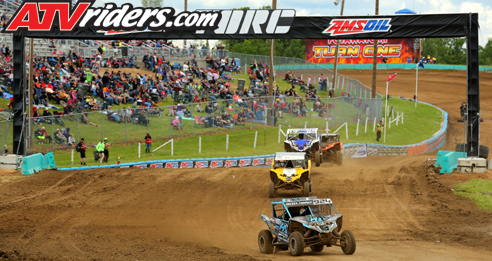 Hans Ada made an impressive TORC racing debut at Round 5 by recording a 4th place finish & claiming the 2nd fastest laptime of the race
"It was my first time in the Yamaha and these cars are very meticulous on how they need to be driven," said Ada. "It took a lot to pick up. Trying to get everything set up with zero seat time I think we had a good result. The contact completely knocked out the steering geometry. I had massive amounts of caster and bump steer and the steering wheel was trying to rip out of my hands. That was the biggest workout of my life."
Sunday qualifying was canceled due to weather, so the starting grid was set by points. Starting on the extreme outside on the land rush start, Ada made it to fifth by the second corner. Unfortunately, the start was negated by a crash, and Ada had to again climb through the field. He finished fifth to cap off the team's best weekend this season.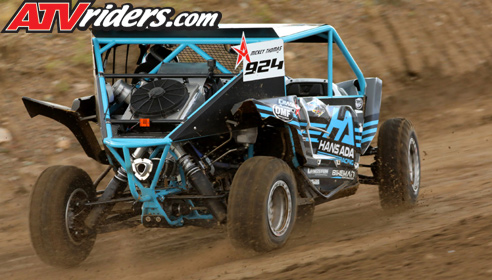 Hans Ada rounded out the top five on Sunday & Mickey Thomas will be taking back over the driving duties at Bark River in 3 weeks
"I think this weekend was a success, coming away with a fourth and a fifth," said Ada. "It's a big step forward. Now that I have driven the Yamaha, I'll be able to take this car to another level and get Mickey some results. Personally racing the car gives me hands-on information. The level in this Pro Stock class is intense and everything has to be on-point."
Ada and Thomas will be ready when the TORC Series next races in three weeks. He is making several changes to the car to have it ready for Bark River.
"We just need some small massaging," said Ada. "One thing is for sure. I will be testing a lot now that I am settled in my shop in Minnesota where all the TORC tracks are, dialing in my Bikeman Performance power and Walker Evans Shocks."
Thomas will be back in the car as TORC next heads to Bark River International Raceway in Michigan. That event is scheduled for July 15-16.
2017 TORC Series Sponsors:
Bikeman Performance Engines. Hans Ada Racing, Langston Motorsports Yamaha, Crash Addict, Walker Evans Racing, OMF Wheels, Andersin Design, Drive Motorsports International