Lynden, WA (3/10/2017) - Sven Ellstrom finished third at the Best in the Desert Mint 400. Driving a Holz Racing's Polaris RZR Turbo, It was an impressive Pro UTV Turbo debut for the Washington state racer.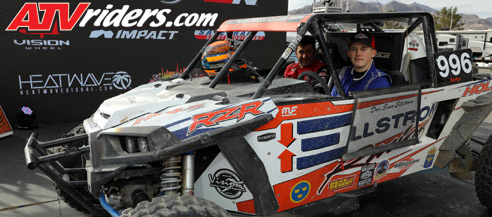 Holz Racing's Sven Ellstrom finished third in the Mint 400 BITD Series
The Mint 400, considered as the crown jewel of desert racing, featured the largest starting grid of UTVs in its history this year. The 100-plus mile course was considered rougher than in year's past. It took its toll of many of the UTVs, and only 23 completed all three laps of the events.
Ellstrom was making just his second BITD start after winning the Pro Unlimited race in last year's Pahrump 250 season finale. The rookie driver drove like a veteran, staying smooth and focused and nailing the podium finish.
"The car ran solid," explained Ellstrom. "I couldn't ask for a better car…this is the best car out there. Compared to Pahrump this track was three times as hard. The cars just beat the heck out of the course as the race went on, but the Holz Polaris just powered right through it. Third place in class makes me proud."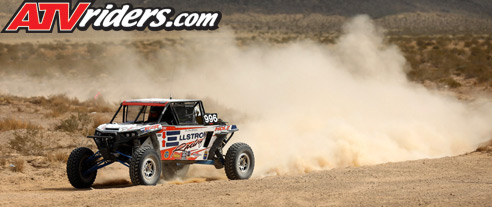 The Mint 400 is Sven Ellstrom's second race with his car and the first time racing it in the Pro Turbo Class class
Mark Holz actually co-drove with Ellstrom. Though a man of few words, he was impressed by the run.
"We had lost a belt on the first lap and kept digging away," said Holz. "We had a solid third, which is good. This is the second race for this car and the first in the Pro class. Sven Ellstrom did an awesome job."
Though he missed the season opener, Ellstrom will return to BITD competition April 14-15 during the UTV World Championship in Laughlin, NV.
About Holz Racing
Incorporated in 1995, Holz Racing Products has since been designing, innovating and manufacturing the highest quality and best performing suspension and chassis components in the industry. Our commitment to quality and our no-compromise design philosophy is what keeps Holz at the leading edge our industry; Performance and function first.