Lynden, WA (1/27/2017) - Holz Racing was again the car builder of record for some of the top drivers in the WORCS off road racing series as the tour kicked off SXS racing in Primm, NV. Cody Bradbury, Beau Baron and Randy Romo all had spectacular results in the doubleheader SXS World Finals.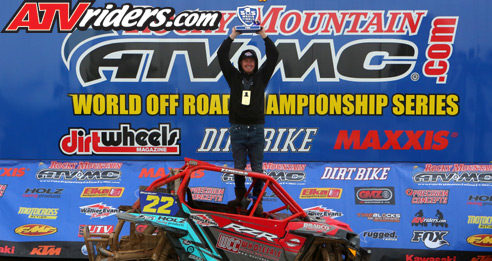 Holz Racing's Cody Bradbury Earned an extra $2,500 for the Overall Win at the WORCS SxS World Finals
Holz, as usual, had a busy off-season building and preparing Polaris RZRs for the top teams in off-road racing. Holz unique approach starts with a kit and then racers can add performance parts from their sponsors to the package.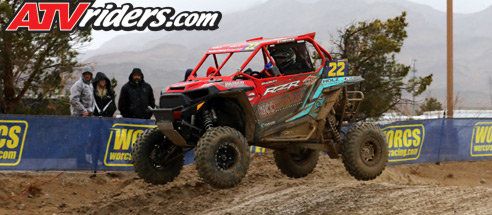 Cody Bradbury charged his way to the WORCS Pro Production Win on Sunday, which earned him the SxS World Finals Overall Win
"I'm really excited about this season and for Cody Bradbury coming on board this year," said Mark Holz. "He had one of our kits last year for his turbo car. So he has two of our new cars. Randy Romo has two of our cars. Austin Flowers will be at Taft with one of our cars. Josh Frederick is driving one of our "house cars" in Pro Stock with hand controls in it. We have a lot new guys and a lot of new cars, so it should be an exciting season."
The event was run over two days with two distinct races. Saturday's contest was run over a Lucas Oil style short course, while Sunday's event was held on a traditional WORCS off road circuit. Changing weather conditions forced a cancellation of qualifying on Friday due to rain. Blue skies greeted the field on Saturday, followed by a blast of cold temperatures and winter precipitation on Sunday.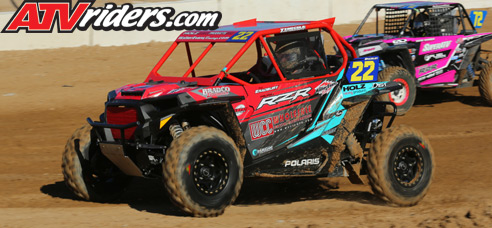 Cody Bradbury's HOLZ Racing Polaris RZR Turbo
In the end, the Holz cars were the ones to beat. With little time to test prior to the weekend, Bradbury finished second in Saturday's race and then ran away with Sunday's event to record the overall victory driving in Pro Production. Both of Bradbury's cars were competitive from the moment they hit the track.
"I was in my 2017 Polaris RZR Turbo and as soon as the boost hit, I was four cars out in front of everyone," said Bradbury. "Holz built both of our cars this year. The first round always seems to be my Achilles heel. So it's nice to have the points lead going into round two."
Baron finished third in Pro Stock and sixth in Pro Production. In Saturday's Pro Stock race, he drove from a 30th starting position to finish eighth. He won Sunday's Pro Stock race.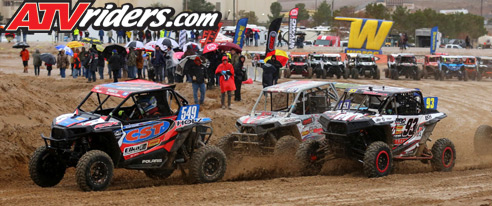 Holz Racing's Beau Baron grabbed the Pro Stock Holeshot & Won on Sunday
"These Polaris RZRs are great," said Baron of his Holz-built cars. "There is absolutely nothing done to my engines on both of them. I won a race in a completely stock car so that's a testament to Polaris and Holz Racing."
Romo made his Pro Production debut this weekend, finishing seventh overall, but scored a third-place finish in Sunday's race. It marked his first Pro Production podium. Romo is also competing in Pro Stock this season.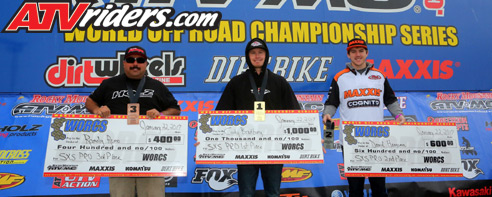 Holz Racing's Randy Romo scored his first WORCS Pro Podium finish in 3rd on Sunday, with Cody Bradbury taking the Pro Production Win
"I was hoping for a top ten in this class, and to be on the podium is exciting," said Romo. "Two races in a row, I had to run with no visor and my eyes took a beating. This was a tough battle this weekend."
Holz Racing cars will be back in action, and likely at the top of the podium, when the WORC series heads to Taft, CA February 17-19.
About Holz Racing
Incorporated in 1995, Holz Racing Products has since been designing, innovating and manufacturing the highest quality and best performing suspension and chassis components in the industry. Our commitment to quality and our no-compromise design philosophy is what keeps Holz at the leading edge our industry; Performance and function first.