Highland, CA (8/23/2017) - Logan Gastel shook off bad luck in last year's race and finished third in the Vegas to Reno race, round four of the Best in the Desert Series. Driving his Can-Am X3, Gastel was just 25 seconds behind the winner of the 500-plus-mile race for the Pro Turbo UTV class.
"Flawless" was the word of the day for Gastel. After starting 40th, Gastel was quickly moving up through the dusty conditions on the course. The silt beds were deep and hid rocks underneath, but his Can-Am, equipped with 31-inch ITP Tires, ran perfectly during the 13-hour race.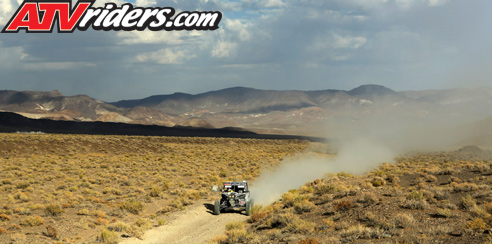 Logan Gastel scored a podium finish in the BITD Pro Turbo class at the Vegas to Reno with a third place finish
"We had to battle a bunch of guys and the dust, but the car ran flawlessly," said Gastel. "We could have gone another 200 miles if we had to. We're running the new Lonestar Long Travel kit and it did its job. I was really impressed with how it handled. We had no flats on our ITP Tires. There were a lot of rocks hiding in the silt beds and the last five miles were nothing but rocks."
Gastel was running a competitive race in the 2016 Vegas to Reno event when he fell out of contention late in the race. He was pleased to redeem himself this year with a podium finish that unofficially leaves him fourth in points with just three races left in the season.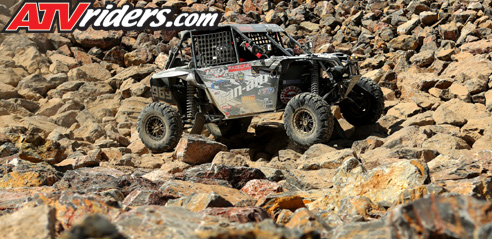 Logan Gastel has moved into fourth place in the 2017 Best in the Desert Pro Turbo points race heading into the final three races
"It's great to come back and up on the podium this year and this definitely helped us in the points," said Gastel. "We were so close last year, so to come back this year and almost win it is a testament to our program. I couldn't do it without my crew and our great sponsors. I look forward to the next race in September."
Gastel is a factory Can-Am driver and debuted the new X3 at the first race of the season. Along with most of the sponsors he had last year including ITP Tires, he also welcomed Lonestar to his program.
"It's nice to have factory Can-Am support this year and we're glad to bring back Lonestar Industries this year," said Gastel. "This will give us a great foundation on which to build for the 2017 championship."
Gastel next heads to Caliente, NV for the Silver State 150. That race is scheduled for September 23-24.
Logan Gastel 2017 Sponsors:
Can-Am, Rugged Radios, Summers Brothers, ITP, Raceline, Lone Star racing, Alba Racing, IMS Metals, FOX, Rigid, Motul, Factory UTV, AMR racing, Monster Seal, Beard, utvunderground.com