Joel Hetrick Finishes Second at Monster Mountain MX
Maxxis /Elka / Liquid Wrench / Honda Pro ATV Team Report
Salisbury, NC (4/20/2017) - Maxxis / Elka / Liquid Wrench / Honda Pro racer Joel Hetrick scored a second-place finish during the AMA ATV Motocross National Championship Pro ATV race at Monster Mountain MX Park in Tallassee, AL. Hetrick has now finished on the podium in all three races of the 2017 season.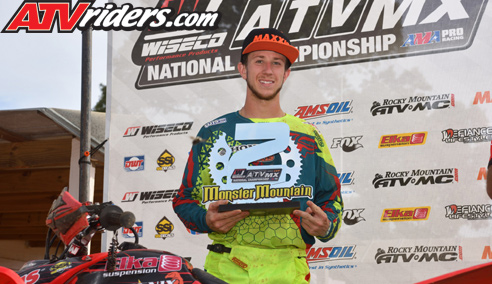 Maxxis / Elka / Liquid Wrench / Honda's Joel Hetrick finished 2nd Overall at Monster Mountain Pro ATV MX
Hetrick kicked off the weekend with his second consecutive ATVRiders.com Fast Qualifier Award. In moto 1, he snagged the holeshot and never looked back, winning by just two seconds on the tight and fast track.
"The DASA motor and Maxxis Tires got me off the line first," said Hetrick. "I never looked back. It wasn't a big win—I only won by two seconds—so it was a tough race. It was a hard-fought battle."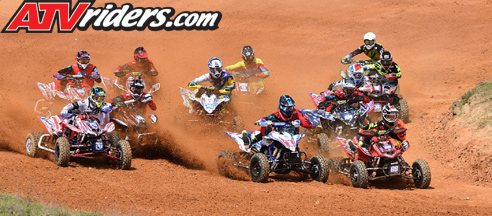 DASA Racing's Joel Hetrick grabbed the Moto One Holeshot & held the lead from start to finish for the win
In moto 2, while running fifth, a berm collapsed on the outside of a turn, sending Hetrick off his Honda. Quickly recovering, he rode from 16th to finish fifth.
"I came around, took an inside split line and the berm came loose," said Hetrick. "I came back from 16th to fifth. The track was fast and a little tight. I did make 10 or so passes. So I was able to pass, but I had to work for it. I had a good time and I felt really good and fast. The whole bike was awesome. The team is supporting me 100%. I'm glad I could fight back and get second on the podium."
ELKA's Joel Hetrick rebounded from a wreck in Moto 2 to claim a top five finish, which earned him 2nd Overall
Hetrick sits second in points, along with leading the points for the SSI Decals Holeshot Award and the ATVRiders.com Top Qualifier title. He is still hopeful for a title shot with eight rounds left in the season. He's especially looking for good results as the series next heads to High Point Raceway, his home track.
"We're going to keep on trucking and clicking off these moto wins," said Hetrick. "I think I've been stressing myself out too much and that's a big part of it. The championship is tough this year. But I will keep it going. It's a long season. The next race is at my hometown track so I'm going to try to have some fun."
Hetrick will have his hometown crowd cheering him on as he heads to round four of ATV Motocross competition at High Point Raceway in Mount Morris, PA, April 29-30.
2017 Race Team Sponsors
Maxxis, Liquid Wrench, Elka, Fly, Scott, SSi Decals, DWT, Hinson, Bel Ray, Sunstar, Works Connection, Sandridge Foods, Impact Solutions, Fourwerx, Alpinestar, DC Designs, Precision Racing Products, Rath Racing