Maxxis / Elka's Joel Hetrick Second at Sunset Ridge
Maxxis /Elka / Liquid Wrench / Honda Pro ATV Team Report
Salisbury, NC (6/22/2017) - Maxxis/Elka/Liquid Wrench/Honda's Pro team racer Joel Hetrick finished second overall in the AMA ATV Motocross National Championship event at Sunset Ridge MX in Walnut, IL. Hetrick has now finished on the podium in every race this season and sits second in points.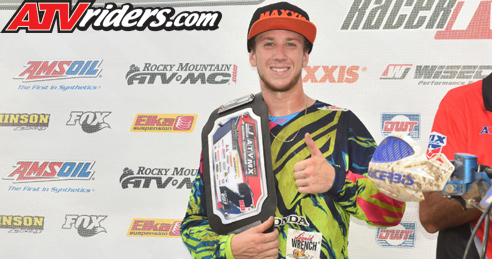 Maxxis / Elka / Liquid Wrench / Honda's Joel Hetrick claimed the 2nd spot on the Podium Sunset Ridge
Hetrick went 1-2 on the weekend. After qualifying second, the team made several suspension changes to Hetrick's Elka Suspension that gave him a competitive edge. Suspension was key during the weekend. With rain nearly every night, the track was rough.
"This weekend was both good and bad," said Hetrick. "We made some changes from qualifying to the first moto and that really turned the bike around. Jay Gobel at Impact Solutions had my Elka Suspension working great in both motos and I had a good gap in the first moto."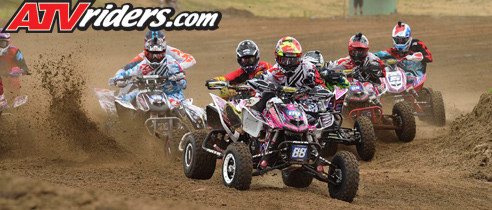 DASA Racing's Joel Hetrick grabbed the Moto One Holeshot
Hetrick led much of the second moto, before losing the lead with four laps to go. Despite missing the overall victory, Hetrick didn't lose any points and is still right in the thick of the championship.
"I had a good start and was in the lead on the second lap," said Hetrick. "He had some really good lines that I couldn't take because they were super rough. He got around me, I put on a charge, but I couldn't make it happen. I knew if I charged any harder I might wreck and that would hurt my championship chances."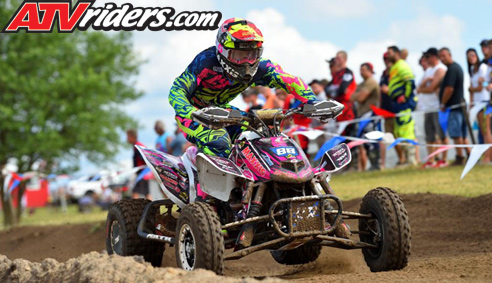 ELKA's Joel Hetrick went 1-2 for 2nd Overall
Hetrick was impressed with his ride during the weekend. Prepared by the best in the industry, his Honda was competitive all weekend.
"The Maxxis Tires and DASA engine ripped off the starts," said Hetrick. "The grooving in the tires really helped out this weekend for the hard, dry-slick corners. The machine worked great. I just need to work on some things myself and we'll be ready for Minnesota."
Hetrick will continue to work hard and prepare with hopes of his first Spring Creek MX overall victory as the ATV Motocross National Championship heads next to the Millville, MN track July 1-2.
2017 Race Team Sponsors
Maxxis, Liquid Wrench, Elka, Fly, Scott, SSi Decals, DWT, Hinson, Bel Ray, Sunstar, Works Connection, Sandridge Foods, Impact Solutions, Fourwerx, Alpinestar, DC Designs, Precision Racing Products, Rath Racing