Monroe, NC (6/13/2017) - Despite a difficult weekend, The Mills family and Mills3 Racing gained valuable experience at the TORC Off Road Championship event at ERX Motor Park in Elk River, MN. Chris Mills and his son Payton are contesting their rookie seasons in Yamaha YXZ 1000s in the Pro Modified and Pro Stock classes.
After qualifying 14th for the Pro Modified event, Chris Mills charged hard, making up seven spots before the halfway point of the race. Unfortunately, an engine issue stopped his charge late in the race.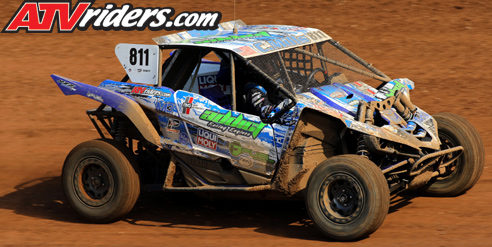 Liqui Moly's Chris Mills
"TORC has been interesting thus far," said the elder Mills. "We have some bugs to work out. We had good runs in qualifying and practice. The car felt good. I was running strong before the engine issue."
Payton Mills was making up time in practice, but just missed qualifying for Saturday's race. TORC officials postponed Sunday's events due to damaging thunderstorms. That race will be run during the season finale in September.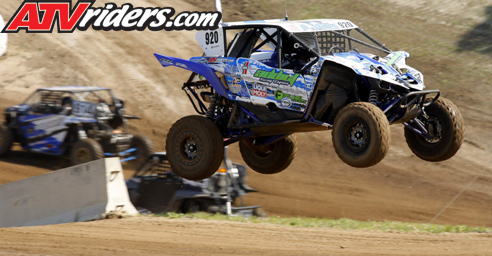 Fuel Off-Road's Payton Mills
"It was a tough weekend," said Payton Mills. "We tried some different setups. We just didn't have the right one to make the main. We think we did find some things out in qualifying and practice so we should be ready for the next race."
The team is heading back to North Carolina to prepare for the next race in Crandon, WI. Chris Mills is looking forward to competing at the storied venue.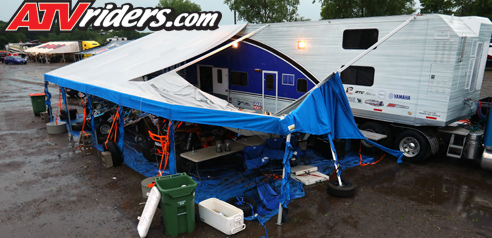 The Mills 3 Racing Team awning was damaged from the 70+ MPH winds, but they are looking to get everything fixed and ready to Crandon
"We're going to pack it up, head back to the shop and get ready for Crandon in two weeks," said Chris Mills. "We have a little extra time to prepare for the next race due to the postponement. I'm looking forward to that race. I'm excited to get there and see what all of the stories I've heard are all about."
Mills3 Racing will be ready to race hard as the TORC Off Road Championship heads to Crandon International Off-Road Raceway in Wisconsin June 24-25.