Monroe, NC (6/30/2017) - Mills3 Racing with father and son driving team Chris and Payton Mills had a competitive weekend during the TORC Off Road Championship UTV races at Crandon International Off-Road Raceway. The North Carolina team put bad luck behind it with solid qualifying results and finishes.
The doubleheader event was held at the fast and legendary Crandon course. Known for its high speed and technical corners, the team was making its first visit to the North Woods facility.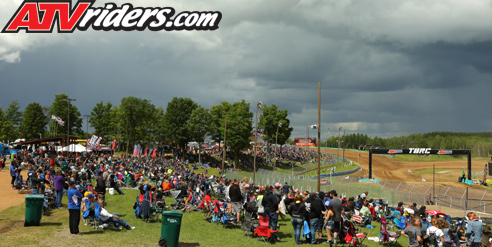 Despite rain in the forecast, thousands of spectators packed the hills at Crandon for Rounds 5 &6 of the TORC Series
For Saturday's races, Chris Mills qualified for the Pro Modified final and finished ninth. The top ten was his best finish yet and shows how much the team is learning in the TORC Series. He finished 13th in Sunday's event.
Addict Racing's Chris Mills scored a 9th Place finish on Saturday
"We've not had the best of luck so far, but I have to give it up to Jim at Addict Racing Engines and Dave with DW Performance," said Mills. "They worked really hard on the car. We want to finish races and we did that today. Now we can start working on the cars. The track was a blast, but you have to stay on your game because if you miss a gear, you're going to lose a lot of positions. The fans were unreal. There were thousands of people here and it's good for an old guy."
Mills3's Yamahas were built by Johnny Greaves. The competitive rides, combined with Fuel Tires and Wheels helped Chris Mills tame the intimidating track.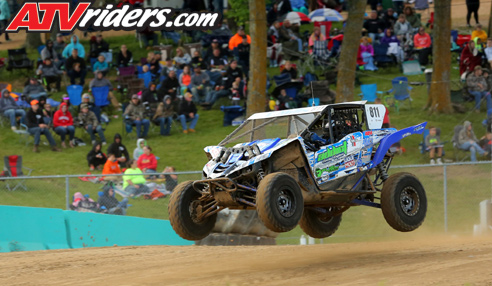 Greaves Motorsports' Chris Mills
"Johnny Greaves built great cars for us," said Mills. "We're figuring out the little bugs and the engines are there. We're running Fuel Wheels and Tires. The Gripper Tires did an excellent job this weekend."
Payton Mills qualified well for Saturday's Pro Stock race and broke the top 10 on the initial land rush start. Unfortunately, the start was called off due to a crash and Mills had to move back to 18th. Despite the setback, he finished 14th and gained some important experience.
"We made the main and that's why we came here," said Payton Mills. "The land rush was a bit tight in the first corner. By the time we got to the first corner, everyone was going to the outside and I saw an opportunity to go to the inside. When they waved the red flag, we had to restart in a two-by-two how we started. We still worked our way up."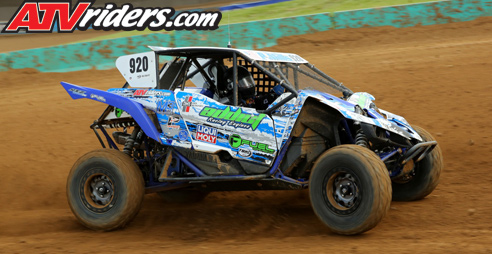 Fuel Off-Road's Payton Mills
Payton Mills got caught up in a first-lap crash in Sunday's race. Though the car was banged up, he was OK and is now ready to take his new experience into the next race.
"The start was rough," said Payton Mills. "It was a little tight. I got outside and got a good run, but I got caught in a huge pileup in the second corner. I just got sandwiched between two cars. This weekend gave me a lot more confidence in my car and in myself. It was a great feeling."
The Mills3 Team also backed Sportsman driver Connor Wood during the weekend. Wood, in his first TORC starts, had a difficult run in Saturday's race, but rebounded on Sunday to finish sixth.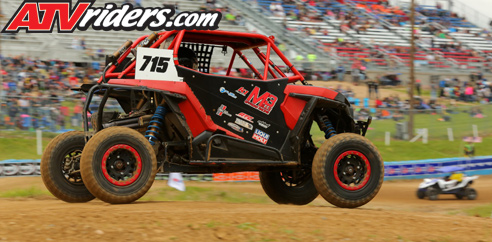 M3 Racing's Connor Wood
"I had a lot of fun," said Wood. "It's so much different from what we've been doing back at home. I love the Mills3 Team. It's been a great experience. My dad was out here and racing is a big part of our relationship. Every race, we get closer and closer."
Family is key for the Mills3 team. The "3" in the Mills moniker stands for the three generations of the Mills on the team. Unfortunately, the eldest Mills, Chris' father, Robert, had a spill prior to the event. Despite the fall, he came to the race.
"My dad Robert had a bad fall before the race and it scared me a little," said Chris Mills. "He's a trooper and he was not going to let us leave without him."
Mills3 Racing will be ready for the next challenge as the TORC Off Road Championship heads to Bark River International Raceway in Michigan. That race is scheduled for July 15-16.