Monroe, NC (7/19/2017) - Mills3 Racing continued to move up the finishing charts as father-and-son driving team Chris and Payton Mills had their best weekend yet this season during the TORC Off Road Championship race at Bark River International Raceway in Michigan. The Mills3 team is running in the Pro Modified and Pro Stock UTV classes, driving Yamaha YXZ 1000s.
The doubleheader event was held on the Bark River's long course. At 1.5 miles, it was the longest course yet on the tour and the changing nature of the track surface made for a challenging weekend. Both Mills took those challenges and performed.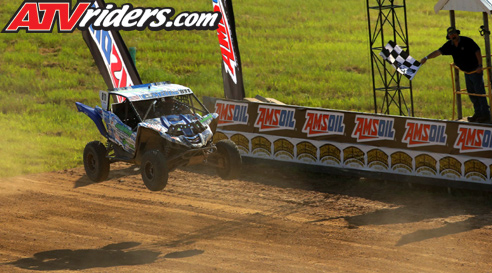 Addict Racing's Chris Mills took the checkered flag on Saturday with a season best 7th place finish
Chris Mills finished a season-best seventh in both Pro Modified races. He continues to make progress every race and with more seat time has come significantly better results.
"We had a great time," said Chris Mills. "The facility was nice and the car ran nice. The car was good this weekend and I'm getting more seat time. We just keep getting better and better. Early in the race, I was fresher and I need to learn to see in the dust. Every race is a learning experience."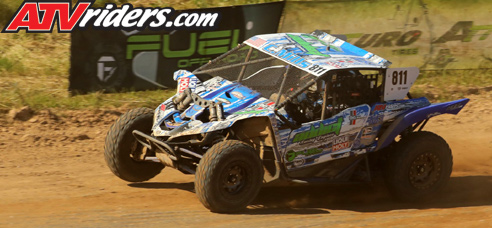 Fuel Off-Road 's Chris Mills backed it up with another 7th place finish on Sunday as he rolled a pair at 7's at the Bark River TORC
Mills' cars were built by Greaves Racing. Combined with Addict Racing Engines, they have some of the most potent rides in the series.
"The car is on point," said Chris Mills. "Johnny Greaves built a great car and Jim Osier with Addict Racing Engines did a super job. We've have tons of great sponsors. Dave Phillips did a great job with the tune. Joe Owen came in and made some radiator and oil cooler changes. Dan Durade with All Terrain Communications flies out for our races and he's just a worker. Everything is ready when it's time to go. He's a major help."
Payton Mills also had a career day in Saturday's race, finishing a runaway 11th. While challenging in the top 10 on Sunday, an unfortunate engine issue took him out of contention.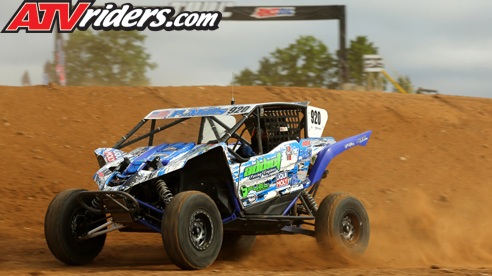 Liqui Moly 's Payton Mills finished in 11th on Saturday
"We made some changes on my car overnight and the car felt a lot better," said Payton Mills. "The suspension was running right and the tires were hooking up. We qualified in the first group for the first time. We lost an engine, but that's racing. We had an all around good weekend. I really enjoyed the track and I had my best finish on Saturday."
Expert grooving work on his Fuel Tires and the competitive lightness of Fuel Wheels kept Mills moving forward all weekend. With track conditions that went from wet and slick to dusty and tacky as the races progressed, tires were key this weekend.
"The Fuel Wheels and Tires and we were pulling most of the other guys out of the corners," said Payton Mills. "The grooving we did really worked out in the challenging track conditions. They were awesome and the car was on point."
Mills3 Racing will be eyeing more top finishes as the TORC Off Road Championship heads to Redbud MX in Buchanan, MI August 12-13.