RRR Racing's Red Bud ATV MX Race Report
Root River Racing's ATV MX Amateur Race Team Report
La Crosse, WI (8/2/2017) - Root River Racing's Logan Tremellen and Alex Gillette competed in the eighth round of the 2017 AMA ATV Motocross National Championship at Red Bud MX in Buchanan, MI. Tremellen snagged second place overall in 450B, and Gillette put in some great motos for a top ten finish in 450A.
Logan Tremellen is freshly back on the track after recovering from an injury sustained in April during the second round of the season, but you would never know it based on his results and riding. Tremellen went 2-2 for second overall in the highly competitive 450B class.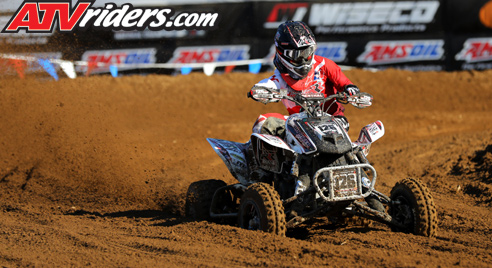 Root River Racing's Logan Tremellen
"It feels great to be back. I am riding better then I ever did before, my holeshots are better then ever before, and I am having more fun then before. I think that's the most important thing," explained Tremellen.
Tremellen had his work cut out for him with the sandy and challenging Red Bud track, but it was no match for him and his Root River Racing Honda.
"The Hoosier Tires worked great, they always have a lot of traction. The JB Racing components are crazy important when we get into this rough stuff. They keep the front tires where you want them and keep the traction to the ground," stated Tremellen.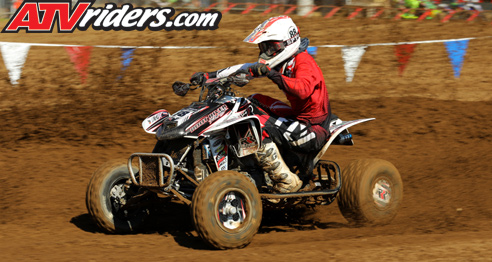 Root River Racing's Alex Gillette
Alex Gillette put in some great moto's, proving he has what it takes to podium or win on any given weekend. Unfortunately, Gillette's luck has not been on his side for putting two good motos together for the overall finish. On Saturday, Gillette was on fire with a second place finish in 450 A, but Sunday's moto Gillette struggled with bike issues for a 17th place moto finish and ninth place overall finish.
"I just have not been able to put a whole weekend together for some reason. I think I put that podium in my head and forget what I need to focus on," explained Gillette.
Heading into Loretta Lynn's, the final round of the season, Gillette plans to stay focused and is determined to make his way onto the podium. "I am going to go to they gym every day and just stay up on my cardio. I plan to work hard and continue having fun," said Gillette.
The ninth and final round of the 2017 AMA ATV Motocross National Championship will take place on August 12-13 at the historic Loretta Lynn's Ranch in Hurricane Mills, TN. The RRR Amateur team riders will return to battle it out one last time for more podium finishes and overall wins.