RRR Racing's Loretta Lynn's ATV MX Race Report
Root River Racing's ATV MX Amateur Race Team Report
La Crosse, WI (8/16/2017) - Root River Racing amateur Alex Gillette scored a career best second-place overall finish in 450 A during the AMA ATV Motocross National Championship season finale at the Loretta Lynn Ranch in Hurricane Mills, TN. In addition, Logan Tremellen finished out his abbreviated season with fifth overall in 450 B.
Gillette finished fifth in the first moto, followed up with a fourth in the second moto, showing his best moto finishes to date. He is happy to leave ATV Motocross competition after a competitive weekend.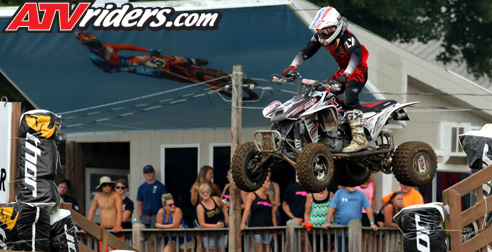 Root River Racing's Alex Gillette finished a season best 2nd Overall in 450A, which was a great way to end out the year
"It was nice to finish the season on a high note," said Gillette. "I learned how to have fun again over the last three races. I put all four races together and didn't make any major mistakes. I had good lines and I had fun."
In the College 16-24 Class, Gillette finished third overall on the merit of 3-6 in moto finishes. The podium elevated him to fifth in the final points. "We had a lot of battles, almost too many to remember," said Gillette. "I had to watch what I did. Everyone was fast and I went back and forth several times. The battles were intense."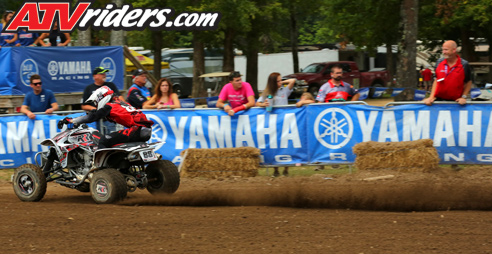 Rich Gillette watches #88 Alex Gillette charge past him at the Loretta Lynn's Season Finale
Gillette is taking a hiatus from ATV Motocross racing after this season to go to college. He is planning a career in motorsports. "It's been a really good experience and I have no regrets," said Gillette. "I'll always be around and I'll always be a racer. The future is only what we make it."
Tremellen missed much of the season after an injury sidelined him in April. He finished the season strong in 450 B with a fifth-place finish. "The overall weekend was great," said Tremellen. "The second to last lap I took the lead, pulled a gap and won. It was fun. I got a bad jump on Sunday and my googles got covered. I was just stuck the rest of the moto. It wasn't my best race, but it wasn't my worst, either. All in all, it was a great weekend. I'm already looking forward to next season."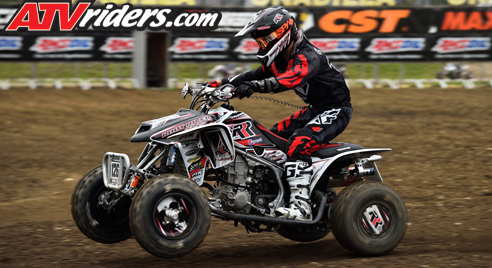 Root River Racing's Logan Tremellen finished Top 5 in 450B
Tremellen was thankful for Root River Racing's support. He enjoyed every moment he was on the track this season. "Root River is great," said Tremellen. "They have given me so much support of the last few years. I'm just happy we can prove to him we were good picks and we deserved what he's given us. I'm so thankful. I had a lot of fun this season. I realized that there is a lot more than going out there and doing your best. Instead, it's about enjoying every moment you're on the track. I did the last few races and it really made me ride better and feel better off the track, as well. I need to bring that to the track next year. I'm not going to get stressed out. I'm just going to have a good time."
While the Root River Racing team will be scaled back in 2018, and the team will be announced before the ATV Motocross season opener.