Root River Racing's Underground MX Pro ATV Report
Root River Racing Pro ATV MX Race Report
La Crosse, WI (4/14/2017) - Root River Racing's Pro riders competed in the second round of the 2017 AMA ATV Motocross National Championship April 1. Racing was held at Underground MX Park in Kemp, TX where Josh Upperman claimed seventh overall and Dylan Tremellen scored his first top ten finish of his Pro career with tenth overall.
Upperman reported feeling off his game, but gave it his all nonetheless. "I really like the track, but I wasn't feeling it that day. No matter how hard I kept pushing it I couldn't make ground up," said Upperman, who scored 6-7 moto finishes for seventh overall.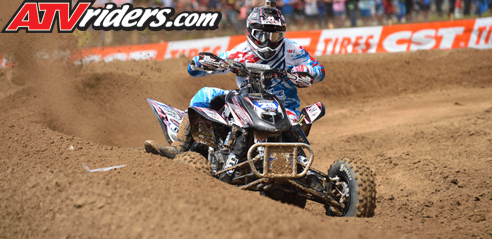 Root River Racing's Josh Upperman
Upperman remains positive and confident, looking forward to the upcoming round at Alabama. "The track was fun. It is always a good place, they are a top notch facility. It is a wide track with lots of room for passing. All in all, it was awesome. I just had an off day, but that is in the past now and I am looking forward to better racing," stated Upperman.
Root River Racing's Dylan Tremellen turned heads with his career best Pro finish in tenth place. "The first moto I got a good start and got hit off the track. I fell back a little bit and finished tenth," said Tremellen.
Root River Racing's Dylan Tremellen
In moto two, Tremellen rocketed off the start with a second place position in the holeshot. "I was right behind Joel Hetrick and right next to Chad Wienen, but I got hit from behind and fell back a little bit. By the end of the moto I got down to twelfth, but tenth overall.
Tremellen is excited to get to the next round in Alabama where the soil favors his style. "It is going to be a fun track. It doesn't get quite as rough and that is what we have been riding in at Texas the last couple of weeks, so that should work to my advantage," explained Tremellen.
The Root River Racing Pro riders will return to AMA ATV Motocross National Championship racing at the third round. Racing will be held April 15-16 at Monster Mountain MX Park in Tallassee, AL where they will be charging for podium.