Root River Racing's Monster Mountain Pro ATV Report
Root River Racing Pro ATV MX Race Report
La Crosse, WI (4/20/2017) - Root River Racing's Pro riders Josh Upperman and Dylan Tremellen competed in the third round of the 2017 AMA ATV Motocross National Championship at Monster Mountain MX Park in Tallassee, AL. Upperman scored eighth overall and Tremellen came in sixteenth after a rough holeshot crash.
First moto, Upperman came out fourth in the start and held right there for the majority of the race. "About four laps until the end I made a couple little mistakes and finished sixth. It was not bad but I definitely wanted that fourth spot," explained Upperman.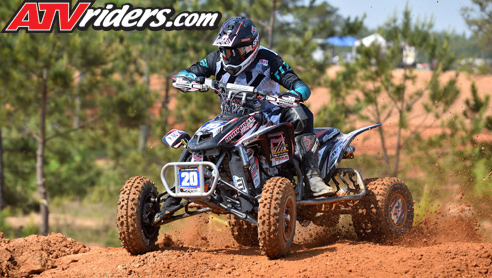 Root River Racing's Josh Upperman
In moto two, Upperman came out fourth once more, but ran into some issues before the end of the race. "Thomas Brown and I got together and I ended up upside down, but I recovered from that and came from last to tenth. The Root River Racing bike was working really good. The Hoosier Tires and Baldwin Motor were working awesome," stated Upperman. Thanks to Upperman's great comeback after the crash, he was able to salvage points and is sitting in seventh.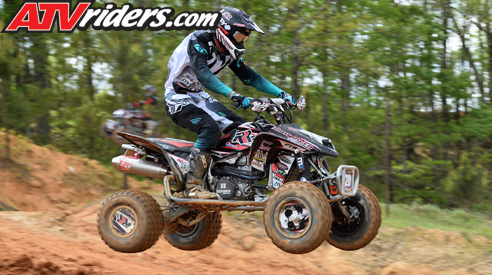 Root River Racing's Josh Upperman
Root River Racing's Dylan Tremellen came out strong in moto one for thirteenth. "I was sixth or seventh off the start and got pushed into the loose stuff so I got passed by a bunch of people, but I came back to thirteenth. My endurance is getting where it needs to be I just need to pick up a couple of seconds on the track," said Tremellen.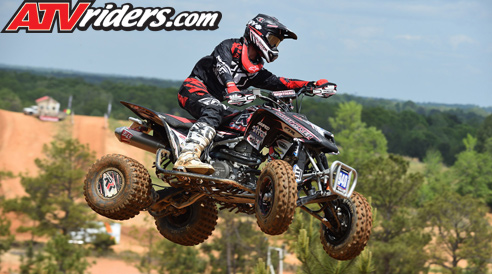 Root River Racing's Dylan Tremellen
Tremellen shot off the line in the second moto, but it quickly turned bad as he made contact with another rider and went flipping down the track. "I wheelied and went the same way as Janssen was turning. When my front end came down it was on his back tire and it launched me off," explained Tremellen. Janssen and Tremellen both were sent flipping with Tremellen's bike being launched high in the air. Tremellen hit his head and felt pretty sore after, but thankfully suffered no serious injuries.
The Pro Root River Racing riders will return to racing at the fourth round. Racing will be held April 29-30 at High Point Raceway in Mount Morris, PA, which will be Tremellen's home state race.