Root River Racing's Muddy Creek Pro ATV Report
Root River Racing Pro ATV MX Race Report
La Crosse, WI (6/8/2017) - Root River Racing's Pro ATV Motocross racers Josh Upperman and Dylan Tremellen competed in the fifth round of the 2017 AMA ATV Motocross National Championship. Racing was held at Muddy Creek Raceway in Blountville, TN. Upperman pulled off a top ten finish and rookie rider Tremellen came in twelfth overall.
Upperman's 7-8 moto finishes were enough to grant him eighth overall. Despite what most consider a great finish in the incredibly competitive Pro class, Upperman expects more for himself. "Its not acceptable to me. After a good heat race win at Daytona I was pumped up and ready to do battle. I am just not happy where I have been finishing," explained Upperman.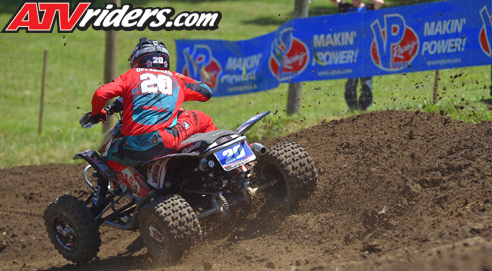 Root River Racing's Josh Upperman
Upperman maintains a positive attitude and is looking forward to the sixth round of the season to redeem himself. "I am ready for Sunset Ridge. I like that track a lot and I do very well there. I am excited to go there and get my confidence back and get on the box, that is my plan," stated Upperman.
Root River Racing's rookie Pro class rider Dylan Tremellen fell just short of the top ten with an impressive twelfth place overall finish. "I want to get top ten as much as possible, but I still can't complain with twelfth. I had two solid motos and am just working on getting the speed and bike where it needs to be," explained Tremellen.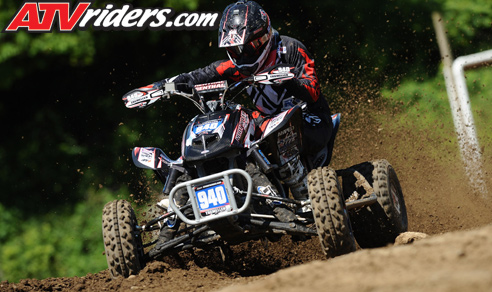 Root River Racing's Dylan Tremellen
Tremellen is making progress each round with the bike, the team, and himself. He looks to use this first Pro season as a growing year to help him come out stronger than ever next season. "This is just a learning year for me. We are going to do the best we can and come back next year and hopefully be in the top ten consistently," said Tremellen.
Similar to Upperman, Tremellen is looking forward to the next round and enjoys the Sunset Ridge track. "It is one of my favorite tracks to ride. I am super excited to get there and hopefully get some better finishes and better starts," stated Tremellen. With the Root River Racing rider's shared love for the next track, we can anticipate some great racing and finishes to come.
The sixth round of the 2017 AMA ATV Motocross National Championship at Sunset Ridge MX will be held in Walnut, IL on June 17-18.