Root River Racing's Red Bud Pro ATV MX Report
Root River Racing Pro ATV MX Race Report
La Crosse, WI (8/3/2017) - Root River Racing's Pro ATV Motocross racers Josh Upperman and Dylan Tremellen showed competitiveness and consistency in round nine of the AMA ATV Motocross National Championship. The event was held at Redbud MX in Buchanan, MI.
Upperman went 6-5 and scored a fifth-place overall finish. It marked a continued string of strong late-season finishes for Upperman. Upperman is sixth in points going into the final race of the season.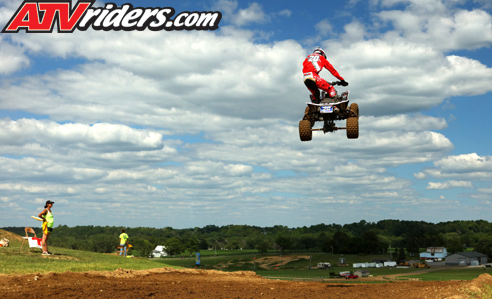 Root River Racing's Josh Upperman went 6-5 for fifth overall at Red Bud
"Fifth overall is not bad," said Upperman. "We're moving in the right direction and I'm looking forward to Loretta's. We had decent lap times in qualifying. I had a good start in the first moto and finished strong. In the second moto we had another good start and ended up fifth."
"Consistent" is the world that would most come to mind of the Redbud weekend. Running a Baldwin Motorsports Engine and Hoosier Tires on his Honda, Upperman was quick out of the gates. The Motowoz shocks continued to shine on Redbud's rough racing surface.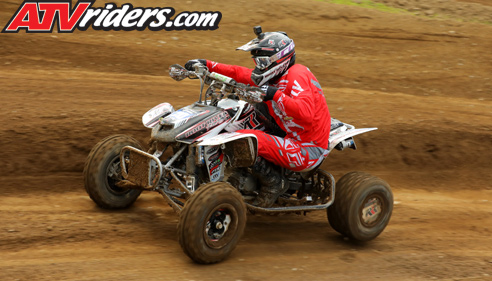 Root River Racing's Josh Upperman
"The Baldwin Motorsports motor got me up front along with the Hoosier Tires," said Upperman. "I had a decent setup with the Motowoz Shocks. All in all, it was a pretty good weekend."
Rookie pro, Dylan Tremellen had a mechanical issue take him out of the first moto. In the second moto, he rebounded to 12th for a 16th overall finish. Tremellen has had good first season in the Pro ranks and is looking for even better results next season.
Root River Racing's Dylan Tremellen
"This wasn't my best weekend," explained Tremellen. "I had a good start in the first moto, but had mechanical issues on the first lap. I came out of the start in the second moto not too bad, but I got hit off the track, but I caught back up to 12th."
Tremellen is ready to put the bad luck behind him headed into the season finale in two weeks in Tennessee. Though he enjoyed the Redbud track, racing luck just wasn't on his side.
"I had another safe weekend, which is always good," said Tremellen. "I loved the track, but we just didn't have good luck. We'll see what we can do at Loretta's."
Both Upperman and Tremellen will look to end the season on a high note as the series next heads to the Loretta Lynn Ranch in Hurricane Mills, TN. That race, the 2016 season finale, is scheduled for August 12-13.