RRR's Josh Upperman Says 'Farewell' to ATV Motocross
Root River Racing Pro ATV MX Race Report
La Crosse, WI (8/16/2017) - Root River Racing's Pro ATV Motocross racer Josh Upperman finished out his 10-year Pro career during the AMA ATV Motocross National Championship season finale at the Loretta Lynn Ranch in Hurricane Mills, TN. Upperman was joined by his teammate Dylan Tremellen in celebrating his retirement from full-time competition.
Upperman rode a consistent and safe pace to finish seventh overall. He decided early in the weekend that he was going to go out and have fun.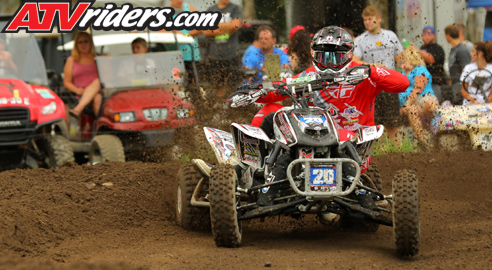 Root River Racing's Josh Upperman finished 7th Overall at Loretta Lynn's ATV MX Season Finale
"The track was fun," said Upperman. "It had some more technical stuff and I had a decent start in the first moto, coming out second, and finished sixth. I had a decent start in the second moto and rode my own race. It was my last race and I wanted to finish it. During my career I never had any major injuries, so I played it safe. I just went out there and had fun. I enjoyed being on the bike and being at Loretta's."
Upperman has been a class act his entire career. Starting in 2007 full time in the WPSA, he ran his first full season of AMA in 2008. "I started racing Pro motocross in 2006 while riding for Tim Farr," explained Upperman. "I started out as a full time Pro in 2007 with WPSA and 2008 was my first year with AMA. I ended up losing the title that year to John Natalie by 11 points. I don't regret a minute of it. It was an awesome career. Honestly, I don't know if I'll miss the racing as much as I will miss the people."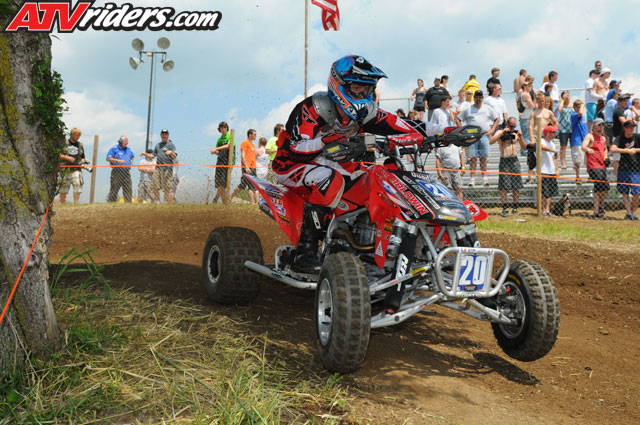 In 2008, Josh Upperman made his debut in the AMA Pro ATV Motocross Class with Baldwin Motorsports
Upperman wanted to thank Tim Farr and Mark Baldwin for their support during his storied career. Farr gave him his start in the sport and Baldwin was always there for him, providing always-competitive quads.
"Tim Farr has always been my mentor," said Upperman. "He got my foot in the door and got me to the point where I was able to race professionally. Mark Baldwin and I have worked together for eight years and he is one heck of a mechanic. I knew before I even left my house that my bike was ready to go. I can't thank Tim and Mark enough for helping me get into the position I was in. Making my dream last a little longer was due to Rich and all of his people. It's been awesome."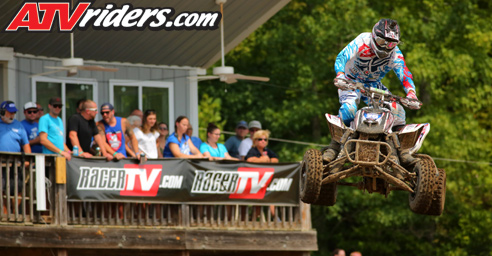 Loretta Lynn's was Josh Upperman's final Pro race as he has decided to retire after just over 10 years in the Pro class & he finished 6th in the 2017 ATV MX Pro Points Championship
Three years ago, Upperman was struggling to continue on his own program, but Rich Gillette added him to the team, which Upperman is forever grateful. "I really can't thank Rich enough for everything he has done for me and the team. He's such a great guy for all the help he brings to the sport and fulfilling people's dream to race. I seriously would of been done a lot sooner if it weren't for him," said Upperman.
Also, Doug Schiltz took over mechanic duties for Upperman, and he never suffered a DNF in his final three years of his career thanks to meticulous mechanic work. "Doug is an awesome mechanic, and I have never suffered any break downs or DNFs over the three years together. That's huge in this sport, and I can't thank him enough for all his hard work not only for me but he also works on all the root river racers machines. It's been great working with him, and we have built a relationship that will last a lifetime as friends, he is a great guy and great friend of mine," said Upperman.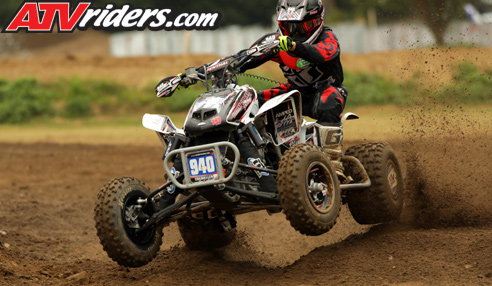 Root River Racing's Dylan Tremellen finished a season best 9th place in Moto 2 at Loretta Lnn's
Pro Rookie Tremellen went 15 and 9 for an 11th-place overall finish. He capped his rookie season 12th in points and is looking forward to taking a more hands-on approach with Root River next season.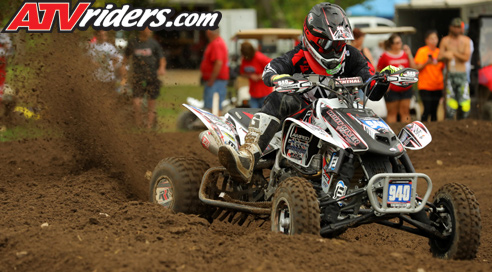 #940 Dylan Tremellen finished out his rookie year 12th in the Pro class points championship
"We had a good year," said Tremellen. "It was a big jump going into the Pro class. I did what I could, I didn't give up, and it was a good learning year for me. Without Rich and Root River, I wouldn't have been out here the last five or six years. Next year, some things are changing. We're returning to Root River with a few different sponsors. We have big plans for next year and I can't wait for the gate drop at Daytona."
Tremellen will return next season ready to step it up to another level with Root River River Racing.