San Marcos, CA (6/22/2017) - Polaris RZR Racing's Seth Quintero led half of the race before finishing second in the WORCS SXS 1000 race at Glen Helen Raceway in Devore, CA. The young phenom is now second in points going into the final two races of the season.
Quintero drove his BFGoodrich Tires to the holeshot at the start of the race. Despite the rough and hot conditions, he was charging in clean air before finishing second.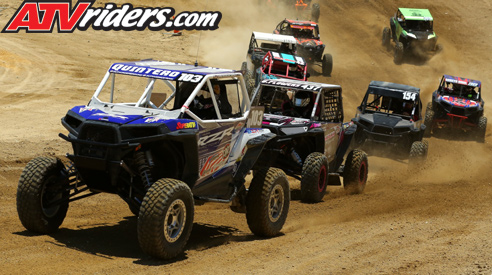 Polaris RZR's Seth Quintero grabbed the Holeshot
"My BFGoodrich Tires hooked up really well and pulled me into the holeshot," said Quintero. "That allowed me to be in clean air up front. We kept pushing and pushing, but unfortunately we couldn't hold first the whole time. The points are really close, we're looking to stay consistent and go after that championship."
The Glen Helen course features one of WORCS best motocross courses with several big air jumps. Walker Evans Shocks allowed Quintero to run wide open and go big in the motocross section.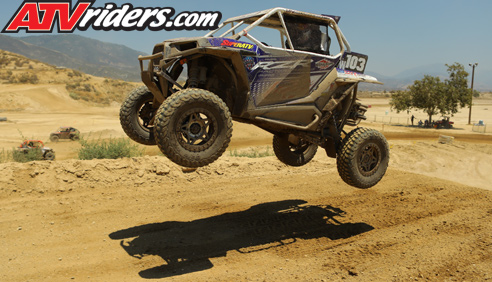 Walker Evans Racing's Seth Quintero scored a 2nd Place finish
"Without those Walker Evans Shocks I think my back would be broken with all of those jumps," said Quintero. "It was fun going out there, use the power and go as big as we could. The Polaris RZR ran great. The SuperATV Axles held up perfectly. The BFGoodrich Tires, Walker Evans Wheels; everything just felt really good out there. We're just looking forward to getting that first win."
Quintero took some time to have fun during the weekend. In celebration of Father's Day, he "raced" against his dad in practice and then spent some time at the beach.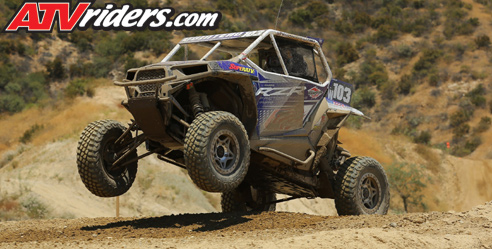 BFGoodrich Tires' Seth Quintero is holding down 2nd place in the points championship heading into the final two rounds of the WORCS season
"Maybe I won, maybe I didn't," said Quintero with a laugh. "It was good memories. We also took a break and went to the beach. Joey D from UTV Underground took out the boat and had a good time."
WORCS now heads into it's two-month summer break. Quintero won't be taking much time off as he tests in preparation for the next race in September. Glen Helen is his home track and the next race will be run here.
"During the break, we're going to test in this heat," said Quintero. "It's the best time to get the kinks out of the car when it's hot."
Quintero will return to action, hunting for that elusive first victory as the series returns to Glen Helen September 8-10.
Seth Quintero's 2017 Sponsors:
Redbull, Polaris, UTVunderground, Walker Evans, CageWRX, PRP, SuperATV, Rugged Radios, NCY, Team Associated, Active Screen Printing, Factory Canopies, Magiksc, Ripkas Equipment Repair, Alpinestars, BFGoodrich Tires , Benchmark Performance, MPI Steering wheels , Necksgen, UTV INC, Trinity