Las Vegas, NV (9/13/2017) - STV Motorsports' Nic Granlund finished second in Pro and third in Pro Stock during the WORC Series SXS races at Glen Helen Raceway in Devore, CA. Granlund was driving Yamaha YXZ 1000R built and prepared by STV Motorsports.
STV Motorsports' Nic Granlund claimed podium finishes in both SXS Pro Stock (2nd) & SXS Pro Produciton (3rd) at the Glen Helen WORCS
In Pro SXS, Granlund used his unique Packard Supercharger on his Yamaha. Starting on the second row, he was quickly challenging the top runners and finished second.
"I had a great start off the second row," said Granlund "It was super wet the first lap, so I ran cautiously. I slowed down in a 90-degree corner and I go hit hard from behind. I put the hammer down from there and I started catching the front row. This new supercharger is working really well."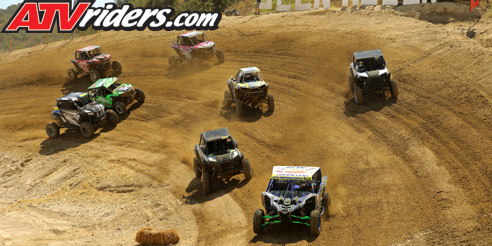 STV Motorsports' Nic Granlund grabbed the Holeshot on the second row & he charged his way to a 2nd place finish in the SXS Pro class
Granlund came into the weekend after sweeping both races here in June. Though the course was significantly different from the June race, Granlund was still the class of the field.
"I had a bullseye on my back for this one after I won both races here last time," said Granlund. "It gives you a big boost in confidence when you know you can run with the top guys. My driving style and mindset were a little different."
In Pro Stock, Granlund overcame a slow start and quickly moved into the thick of competition. Despite breaking an axle with two laps left, he salvaged another podium.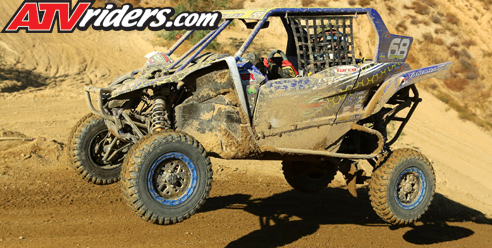 STV Motorsports' Nic Granlund finished in the 3rd spot in the Pro Stock class
"My Yamaha was working really well out there with Fox Shocks and GBC Tires," said Granlund. "Then I broke and axle, so the last two laps I was running in three-wheel drive. I'm super excited to be back on the podium. If I hadn't missed a couple of races, I would be in the points hunt. All I can do is put down some good laps, finish on the podium and show people what I'm all about."
STV Motorsports built Granlund's cars at the beginning of the season. The team has prepared his cars for each race and continues to develop the competitive package.
"STV Motorsports built a great car," said Granlund. "My GBC Tires, DWT Wheels and Fox Shocks worked perfectly out there."
Granlund will be back in action as the WORC Series finishes out its 2017 season October 6-8. The season finale will run at Adelanto Stadium near San Bernardino, CA.