Sherwood, WI (5/17/2017) - Zac Zakowski put on a pair of impressive runs in his Yamaha YXZ 1000 during rounds one and two of the TORC Off Road Championship at the Dirt Track at Route 66 Raceway in Joliet, IL. Zakowski's fourth and fifth-place finishes during the doubleheader weekend place him third in Pro Modified UTV points.
The results were made more impressive by Zakowski's drive through the field. Despite issues in qualifying, he scored two top fives and remains the highest-placed Yamaha in the Pro Modified UTV title chase.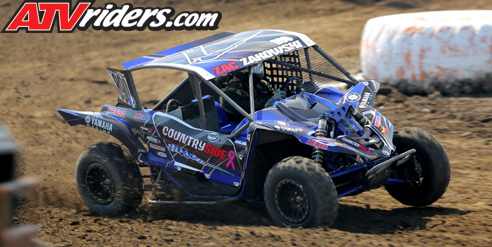 Country Side's Zac Zakowski made an impressive 2017 TORC Pro Mod UTV debut with a pair of top five finishes, which boosted him to third place in the points championship
On day one, the GNCC veteran had an engine issue in qualifying. Starting well back in the field, Zakowski passed nearly the entire field to finish fourth. He was making his first race start in the new Yamaha and he appreciated all of its race-ready features, including its standard shift transmission.
"We had some issues in qualifying, we dropped a cylinder and then went out there and finished fourth," said Zakowski. "This is completely new. We were in Can-Ams for years and now we're in a stick shift Yamaha. It's going great, and I never want to switch. This track is really tough, tight and technical, so it was similar to GNCC without the trees."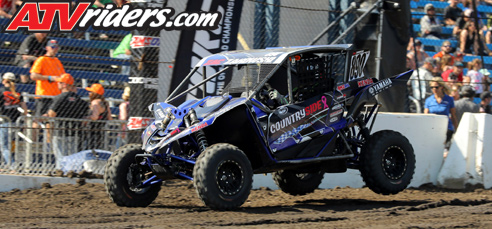 Kenda's Zac Zakowski worked his way up into the 4th spot on Saturday in Round 1 of the TORC Series
Zakowski's difficulties in qualifying continued on day two. After losing an engine at the end of the qualifying session, Zakowski's team scrambled, installing a new engine. He went out with the stock powerplant, started 20th and finished fifth.
John Greaves Motorsports' Zac Zakowski charged his way from a last place start to a 5th place finish on Sunday
"We had a good run in qualifying and then we blew the motor on the last lap," said Zakowski "We were a long ways back. I gave it everything I had, and we were passing turbos left and right. The car is perfect in the corners. I was impressed that we did it. We're the top Yamaha in points after two races."
Zakowski will be back in action and looking for the victory as TORC heads to ERX Motorpark in Elk River, MN. The Twin Cities Takedown is scheduled for June 10-11.
Zac Zakowski Sponsors:
Countryside Auto Transport, Zakowski Motorsports, Johnny Greaves Motorsports, Amsoil, Kenda Tires, Straightline Performance, Spider Graphix, Top The Podium, Powersports 1, Evans Coolant, K&N, STM Powersports, DP Brakes, TB Performance