Sherwood, WI (9/27/2017) - Zac Zakowski finished off his first season in the TORC Off Road Championship and ended up fourth in the Pro Turbo UTV class. Zakowski drove a new Yamaha YXZ 1000 in what has become the premiere short course off road racing series.
The final three races were held at ERX Motor Park in Elk River, MN. The purpose-built track featured a racing surface comprising dirt, sand and clay and featured a wide rhythm section, a unique split lane, and both wide and tight turns.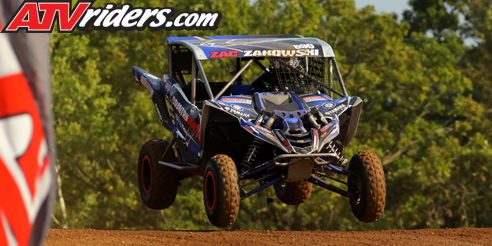 Amsoil's Zac Zakowski finished out the 2017 TORC season 4th in the Pro Mod UTV Points Championship
Zakowski finished sixth in Friday's race and a earned a pair of eighth-place finishes Saturday and Sunday. Though he had an off weekend, his consistency this season paid off with a fourth-place in points.
"The weekend didn't go the way we wanted, but we locked in fourth in points which is great," said Zakowski. "We did pretty well in a brand new car with the Yamaha and a new series. We were up there fighting for third for a while, but we had some mechanical issues and a couple of bad races. We're happy with fourth. I'm new to a stick shift and this was a learning curve for me. We learned a lot and got the car faster and faster."
Zakowski debuted a new set of Kenda Tires during the weekend. He used the races as a test session and came away with a good impression of the new rubber.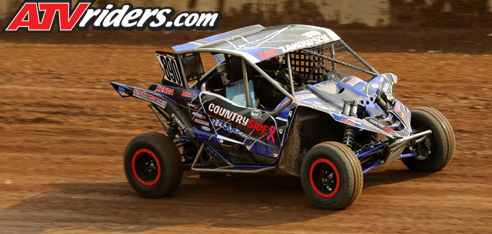 Kenda's Zac Zakowski tested out a new proto-type tire at the TORC season finale, which worked great at ERX
"These Kenda tires are so new they don't even have a name yet," said Zakowski. "We were trying this new tire and they worked great. We got to test these ,and it's something we're going to run next year."
Racing is a team sport. For Zakowski, his team is his family. In addition, two key people helped him achieve the top five in points.
"We get some help from sponsors, but it's just us coming out, having fun," said Zakowski. "Without them, I wouldn't even want to come. Todd Blum from TB Performance did all of our engine building and he's also my crew chief. He does all of the mechanic works and makes sure the car is ready to go. Jason at Straightline Performance has been great. He's doing all of our tuning and making sure our electronics are dialed in. Without him and Todd, we wouldn't have done as well as we did."
So what are Zakowski's plans for the off-season? He'll be making a stop at the Ironman GNCC where he may be racing.
"We're going to the Ironman GNCC and do our breast cancer T-shirt sales," said Zakowski. "We'll be there, but I don't know if I'm going to race. We'll see."
The Ironman GNCC is scheduled for October 28-29 at Ironman Raceway in Crawfordsville, IN.
Zac Zakowski Sponsors:
Countryside Auto Transport, Zakowski Motorsports, Johnny Greaves Motorsports, Amsoil, Kenda Tires, Straightline Performance, Spider Graphix, Top The Podium, Powersports 1, Evans Coolant, K&N, STM Powersports, DP Brakes, TB Performance