Tim Farr Finishes the Season Strong with a Pair of Twos
BAK40 Motorsports Short Course Pro UTV Report
Connellsville, PA (9/10/2018) - BAK40 Motorsports, with drivers Tim Farr, Eric Gordon, and Thomas Reihner, put on a successful show to end the Midwest short course racing season at Crandon International Off-Road Raceway. Farr led the team with two runner-up finishes.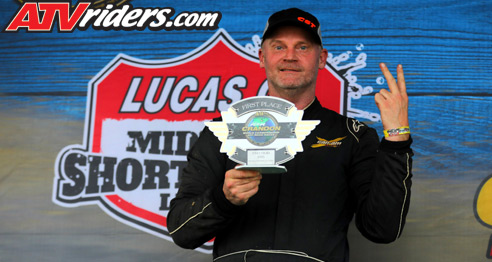 Bak40 Motorsports' Tim Farr scored two second place podium finishes at the Crandon World Cup Season Finale
The event comprised two races: The season finale for the Lucas Oil Midwest Short Course League and the Crandon Cup. Running in the Pro Modified SXS class in a Can-Am Maverick X3, Farr nabbed second at the start of the LOMSCL finale and then cruised home to earn the second spot of an all-Can-Am podium.
Bak40 Motorsports' Team downtown for Crandon Parade
"We figured out a few things in qualifying and the car was good in the race," said Farr. "We're putting so much more power to these cars that speed, temperatures, driveline, and traction, we're just maxing them out. We ran into a few issues, but we rebounded. It was challenging, for sure."
The finish placed Farr third in the championship. Farr joined the expanding team this season and had several good races, but mechanical gremlins definitely took their toll. Overall, though, he said the team came together well.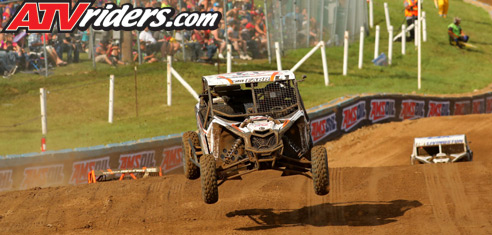 Bak40 Motorsports' Tim Farr
"We decided to do this with BAK40 really late so we were all in a bind to make it happen," said Farr. "So overall we did well. Obviously I would have liked to do better, but we learned a lot, had good races, and some bad races. We had a good run today and it was a nice way to finish out the season strong."
Farr then competed in the Pro Modified SXS class in the Third Annual Crandon Cup. After a hiccup at the start, Farr quickly picked his way through the field, avoided the carnage, and finished second.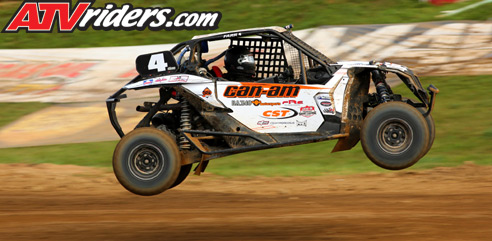 Bak40 Motorsports' Tim Farr
"I tried to stay clean throughout the race, while there was a lot of carnage, people taking each other out, and dirty driving," said Farr. "I stayed out of that and got into a position where I had a shot at it at the end. Tyler Livingston kept a good tight line, so short of a clean-out, I wasn't going to win that race. I'd rather take second than take someone out to win"
Among the changes to Farr's program this season was the move to CST tires. Farr ran the Dingo and Lobo tires and will continue to develop the tires next season.
"We've been impressed with the CST tires," said Farr. "The two tires helped us with the different conditions this year and we'll continue to work with CST to further develop the short course tires."
Bak40 Motorsports' Tim Farr
George White from Double-E Racing built and setup the shocks for the team this season. Farr was happy to have not just White build his suspension, but also help with setup at every race.
"I've worked with some of the top suspension people in the business, and George White is right up there with the best," said Farr. "He listens to me and we make a lot of changes. He's always open to whatever we want to do and he works long hours to make it happen. The product and service is awesome."
Overall Farr was happy with his first year at BAK40. Adversity has definitely gelled the team.
"We had a really good time and these guys work really hard," said Farr. "Everyone kept their heads up, kept working, and it's been a great group to work with."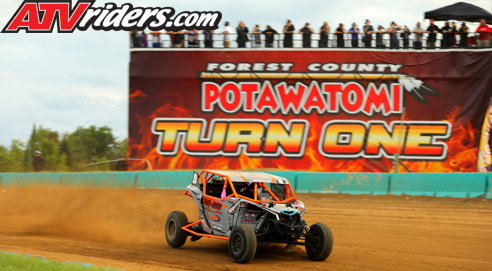 Bak40 Motorsports' Eric Gordon
Though Gordon had mechanical issues during the weekend, he still had fun. Expanding the team and bringing on Farr was a huge step for BAK40 and he's glad he took the risk.
"The team expansion worked out well," said Gordon. "It was a huge undertaking, and we got everything together. Morale is high and we're ready to start 2019. My hat is off to Tim, but also to our crew for getting the car to a point where he could compete at a high level. Our spotters Anthony, Bill and George White were so helpful. They keep us fast, but they also keep us safe."
Bak40 Motorsports' Eric Gordon
Reihner also had his share of mechanical issues, but was proud of the way the team performed this season. He said Farr helped both Gordon and himself become better drivers.
Bak40 Motorsports' Thomas Reihner
"We had a little bit of a mechanical issue both days, but we learned a lot, and we'll come back strong," said Reihner. "Adding Tim has helped us with our driving. He coached and mentored us, and that shows in our lap times. It's been a great team with some great sponsors. We're definitely growing."
BAK40 will return to action in next year's Midwest Short Course League.
BAK40 would like to thank its 2018 sponsors:
Can-Am, FRE, BAK40 Motorsports, CST Tires, Double E Racing, Hypercoil, Evolution Powersports, KWI Clutching, Hess Motorsports, PPEI, SSI Decals, DWT Wheels, STM, Baldwin Motorsport, FOX Racing Shox, JB Racing, CT Raceworx, Firepower