Saint Croix Falls, WI (9/10/2018) – Bikeman Performance driver Jason Luburgh did double duty again as the Midwest SXS short track season finished out the 2018 tour at Crandon International Off-Road Raceway in Wisconsin. Luburgh competed in both the Midwest Short Course League season finale, as well as the Crandon World Cup, running both the Pro Stock and Pro Modified classes in a Polaris RZR.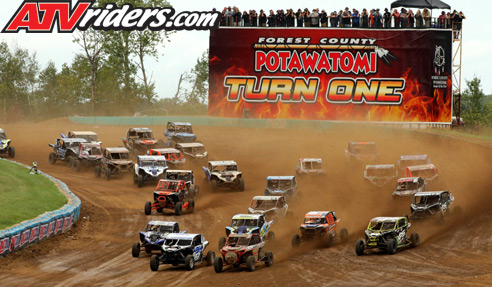 Bikeman Performance's Jason Luburgh grabbed the Pro Mod UTV Holeshot on Sunday
Luburgh was strong as ever at Crandon, but mechanical issues took him out of contention during both days of competition. In the MWSCL finale, he qualified fifth in the Modified race, and made it to third before an issue slowed his charge.
In Sunday's Crandon Cup Pro Modified race, Luburgh, who won last year's Pro Stock event, took the holeshot in the land rush start. He dogged the leader for several laps before taking the top spot. However, another stroke of bad mechanical luck took him out of the event.
Luburgh appreciated some of the changes made to Crandon's short track for the events. The track is usually known as a power track, but Luburgh found it more technical this time around.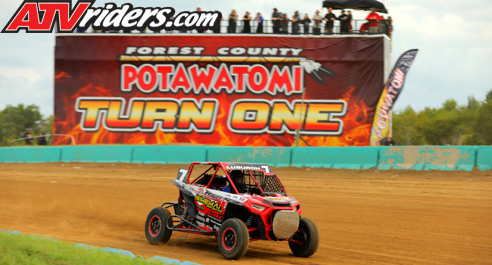 Bikeman Performance's Jason Luburgh held the lead late in the race on Sunday before an issue took him out of the race
"It was a fun track and really liked how it developed," said Luburgh. "Usually it's just a horsepower track so if you have a fast car, you'll do well. This year it was more of a driver's track. We had fun. We just didn't get the results we were looking for."
Though Luburgh struggled with mechanical issues this season, he said the team was strong and did everything it could to work through adversity. He said Bikeman exceeds all of his needs as a driver.
"Jimmy Krantz and I have a great time and that's what racing is supposed to be about," said Luburgh. "We try to make the best out of every race, even though we don't always get the results we want. Bikeman has the complete package, and the team has everything we need."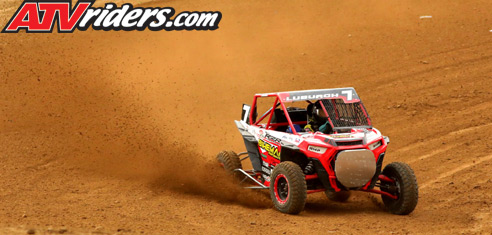 Bikeman Performance's Jason Luburgh also competed in the Pro Stock Class at Crandon
He also lauded his Polaris RZR. The engineers and the Bikeman team worked together all season to improve the car. Luburgh has no doubt that next year's car will be even better.
"I really like the car and the Polaris people are great to work with," said Luburgh. "We just need to get over this little hurdle. The new Turbo S has a different design that should get is going in the direction we need."
Luburgh also appreciated his GBC tires. With several different models of tires to choose from, Luburgh always had the right tire for the different track conditions.
"What I really like about GBC is I have a good selection of different tires to choose from: From the Mongrel to the Terra Master to the Dirt Commander," said Luburgh. "I've run all three in the last two races. I found that to be a good advantage. They always have good traction and we never have any flats."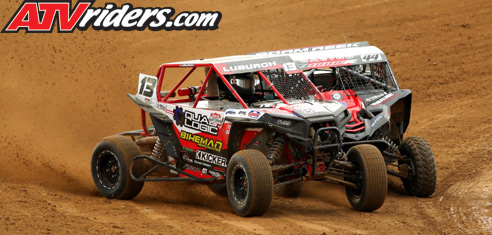 Bikeman Performance's Jason Luburgh also competed in the Pro Stock Class at Crandon
AiM Sports also came on board this year and has been a key partner in the diagnostic and data areas. That data has led to more speed and faster lap times.
"They have helped us a ton this year with diagnostics and data," said Luburgh. "The whole package is amazing. We have learned a bunch of stuff we wouldn't have known about before."
Bikeman Performance and Luburgh will next visit Camp RZR in Glamis, CA. The unique event is scheduled for October 27-28.
2018 Bikeman Performance Team Sponsors:
Bikeman Performance, Polaris, Bully Dog, GBC Motorsports, DWT, FOX, Kicker, Clutch Energy, Quad Logic, Race Coatings, Auto Trimmers, Clown Concepts, Hess Motorsports, Crash Addict, Rotation Motorsports, Rugged Radios