Jacob Rosales Exceeds Expectations at Glen Helen
LOORRS • Rounds 9 & 10 • Glen Helen • Pro UTV Race Report
Marietta, OH (9/28/2018) - Hans Ada Racing's Jacob Rosales continued to show great instinct and drive during the Lucas Oil Off Road Racing Series events at Glen Helen Raceway in Devore, CA. Rosales is contesting his rookie season in the Production 1000 UTV class, driving a Yamaha YXZ 1000R.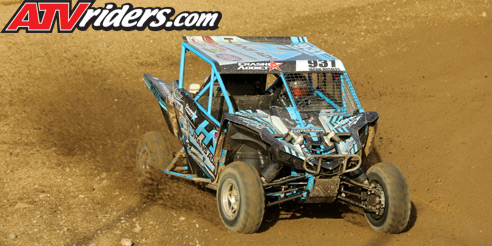 Hans Ada Racing's Jacob Rosales
The races were held on Glen Helen's .8-mile short course. Known for both speed and technicality, the track was also rough during the weekend. In Friday's race, Rosales drove from 16th to finish seventh. In Saturday's event, Rosales was charging again in eighth when contact with another car sent him to the back of the field. He recovered to finish 14th in the 23-car field.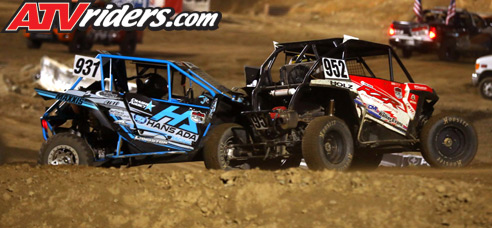 Hans Ada Racing's Jacob Rosales
"On Saturday, we were battling it out and we got tangled up," said Rosales. "I hurt the car a little bit, but we fought our way to a 14th and salvaged some points. On Friday, we felt good. The car was great and we were moving on through. We just ran out of time."
Rosales and team owner Hans Ada set several goals at the start of the season. After stepping up from Sportsman, Ada kept those goals attainable. Rosales responded by exceeding every one of them.
"Our goal this year was to break the top 10," said Rosales. "Now we are in the top 10 in points and we have a top-five finish. So we've exceeded our own expectations. I think we'll come back strong next year."
Ada was thrilled with his team's performance during the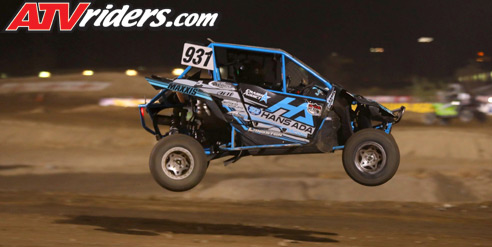 Hans Ada Racing's Jacob Rosales
weekend. Along with Rosales' consistent efforts, his other driver Mickey Thomas scored a victory and a third-place finish. It was made more special because this is where Ada took his first steps into starting his team.
"We had amazing performances from both drivers," said Ada. "This is a special weekend. I met Mickey here in 2014 and it started from there. So it was cool to see him run away in Pro Lite and then in the UTVs to get a win. Jacob is always good at keeping his head down after racing incidents. That's the sign of a champion. Mickey is starting to reap the benefits of years of hard work."
Ada was particularly pleased to see Rosales' growth as a driver. Rosales is in just his second year driving UTVs and he's proved himself in what has become UTV racing's most competitive class.
"This class is arguably the most competitive class in the series," said Ada. "So to throw Jacob into that, I think he's doing an amazing job. He has instinct and that's what I love. He doesn't hesitate. Some drivers think a little too much. He's really good at driving by the seat of his pants. He knows the car and knows the limits. He makes split-second decisions really well."
Rosales will finish out the 2018 LOORRS season at Wild Horse Pass Motorsports Park in Chandler, AZ. The final points race of the year is scheduled for October 20, followed by the special event Lucas Oil Challenge Cup the following day.
Special Thanks to Hans Ada Racing 2018 Sponsors:
Crash Addict, Walker Evans Racing, Langston Motorsports Yamaha, Weller Racing, Beyond Redline Performance, Speedcell, AiM, Drive Motorsports International