Lynden, WA (9/28/2018) - Myles Cheek scored his fifth victory and Ronnie Anderson got back on the podium during the Production 1000 UTV portion of the Lucas Oil Off Road Racing Series events at Glen Helen Raceway in Devore, CA. Both were driving Polaris RZRs built by Holz Racing Products.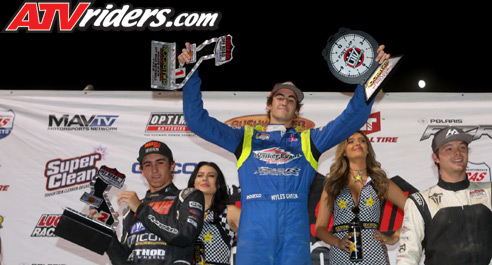 Myles Cheek secures Pro Production 1000 UTV Win at Glen Helen
The doubleheader event was held on Glen Helen's .8-mile short course. In Friday's race, Cheek lost the lead due to a flat tire, but still finished fourth. On Saturday, he sought redemption and scored his fifth win, the most of any driver this season.
"Today came around pretty well for us," said Cheek. "I qualified first, started on the pole and took home the win. It was a perfect day. Brock was trying to reel me in, but him and Mickey started battling so that let me gap them. Racing is getting intense in this class."
Holz Racing's #957 Myles Cheek
Cheek said he relies on the strength and quality of his Holz-built Polaris RZR. As the top performing RZR driver in the class, he is carrying the flag high for both Holz and Polaris.
"It's hard to trust anyone else," said Cheek. "The Holz components are so strong I doubt I would build a car without Mark's stuff on the car. We're doing what we can for the Polaris team and I'm glad I can represent them."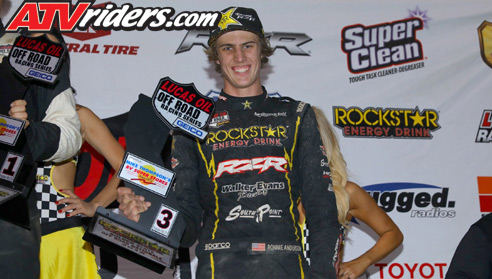 Holz Racing's #952 Ronnie Anderson claimed a podium finish
Anderson shook off a pile of bad luck this season and came on strong at his hometown track during Friday's event. After starting 11th, he made it up to third at the finish of the 12-lap race.
"We've struggled with podiums this year, so I'm happy to put it on the box here at my hometown race," said Anderson. "It was a tough battle through the pack. I started 11th, and the caution flags did not help because I would pass people and they would throw a caution."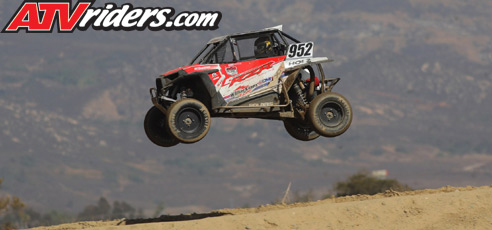 Holz Racing's #952 Ronnie Anderson
Cheek and Anderson will finish out the 2018 LOORRS season at Wild Horse Pass Motorsports Park in Chandler, AZ. The final points race is scheduled for October 20 with the special Lucas Oil Challenge Cup the following day.
About Holz Racing
Incorporated in 1995, Holz Racing Products has since been designing, innovating and manufacturing the highest quality and best performing suspension and chassis components in the industry. Our commitment to quality and our no-compromise design philosophy is what keeps Holz at the leading edge our industry; Performance and function first.