Marietta, GA (9/10/2018) – Jacob Gerken ran three full races during the Midwest SXS short course season finales at Crandon International Off-Road Raceway in Wisconsin. In his first fall race at the storied track, he drove his Polaris RZR in two Sportsman races, as well as stepping up to Pro Modified for the Crandon World Cup.
Gerken Racing's Jacob Gerken
Gerken was impressed by his first "Crandon Fall Experience." He participated in the parade through town leading into the event and couldn't believe the number of fans that turned out.
"There was just a trail of cars, UTVs and trucks all going down the highway heading into Crandon," said Gerken. "Once we got into town, it was wild how many people were there to experience off road racing. It was an amazing experience."
The Sportsman races closed out the 2018 Lucas Oil Midwest Short Course League season. He was running in the top five in both races before contact took him out of both of them. He elected to run the Pro Modified class in the Cup race and scored his best finish of the weekend, running a naturally aspirated RZR against turbocharged cars with nearly double his horsepower.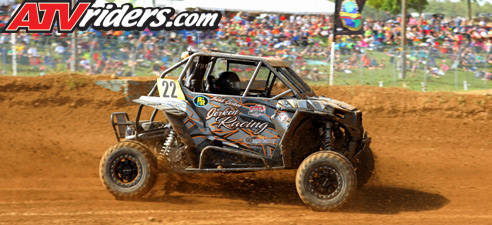 Gerken Racing's Jacob Gerken
"This Sportsman class is almost like a demolition derby," explained Gerken. "The goal is to run up front, but getting up there is difficult with all of the carnage. Driving in the Pro Modified class on Sunday I noticed that the driving skill was on a whole different level."
The only modification he made to his RZR was running without a muffler. Using his trusty Maxxis tires, he was pleased with his results.
"I ran the race without a muffler and with the Maxxis Ceros and had my best finish," said Gerken. "I drove a great race and was very consistent with my lap times. With a stock NA car against the guys with the big turbos, finishing 17th isn't such a bad finish."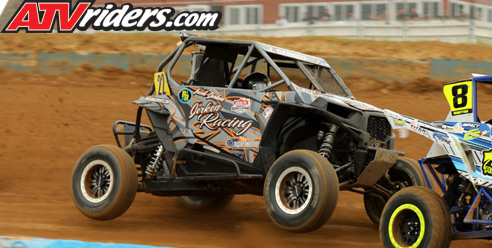 Gerken Racing's Jacob Gerken
Gerken wanted to thank fellow competitor Kevin Cutts. He met Cutts while competing at regional races in the Southeast and the two decided to run the national series together.
"If I hadn't met him and raced him in Mississippi and North Carolina, I wouldn't be up here," said Gerken. "He met up with me and we ran the series together. He even spotted for me at a couple of races."
Gerken will compete in several regional races to finish out the 2018 racing at both Durhamtown Off Road Resort Union Point, GA and at Dirty Turtle Offroad Park in Kentucky.
Jacob Gerken 2018 Sponsors:
Complete Performance, Savage Wraps, Garage Products, Rugged Radios