Monroe, NC (9/10/2018) - Mills3 Racing, with father and son driving team Chris and Payton Mills, finished out the Midwest short course racing season at Wisconsin's Crandon International Off-Road Raceway. The finale was bittersweet for the Mills as they're not planning to return to the national touring series next season.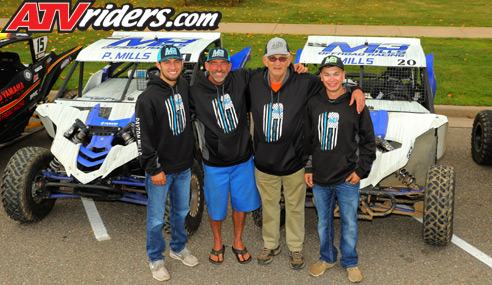 Mills3 Racing's Payton, Chris, Robert & Colton Mills wraped up the Lucas Oil racing season at Crandon
The Mills had their Liqui Moly/Fuel Off Road Yamaha YXZ 1000Rs prepped and ready for the two-race weekend. The weekend included the season finale of the Midwest Short Course League, as well as the Crandon Cup. Though mechanical issues held them back, the Mills are holding their heads high after competing against the best of the best for the last two seasons.
"The time I get to spend with my dad and my son is unbelievable, but the time my son gets to spend with his paw paw is where it gets priceless," said Chris Mills. "We're going to miss it, but it's time for a different chapter in life. So we'll run some local stuff and keep up with the friends we made out here."
Mills3 Racing's Chris Mills
Chris Mills will always remember and cherish his racing memories, as well as the friendships he's made over the last two years. He was impressed by the family atmosphere fostered by the short course UTV racing competitors.
"As time goes on you meet these iconic people," said Chris Mills. "We had such a good time this weekend playing cornhole with CJ Greaves and his family. Kyle Chaney was my teammate. I didn't leave here a loser because we won cornhole everywhere we went!"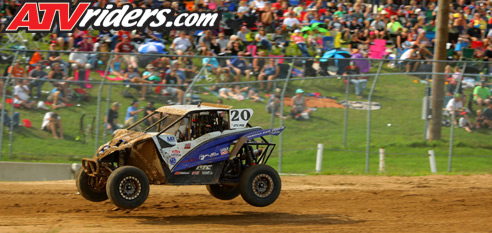 Mills3 Racing's Chris Mills
Payton Mills was amazed at the way other teams pitched in to help them. As a family-run team, the Mills didn't have anywhere near the budgets of some of the factory racers, but all of them pitched in when the Mills needed help to get back on track.
"The people that have helped us have been great," said Payton Mills. "People from other teams have pitched in to help us. We could always count getting on the track. It's been a tough season, but we made tons of friends, met tons of fans, and it was a good experience all the way around."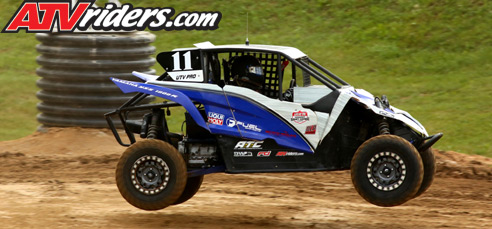 Mills3 Racing's Payton Mills
The Mills family has been racing for several years, but the last two are what are most memorable for Payton. While they turn the page onto the next chapter of racing, Payton knows that no matter what he will enjoy it.
"Since we've been racing, these last two years have been nothing short of amazing," said Mills. "We're not entirely sure what we're going to do, but we will have fun doing it."
Special Thanks to Mills3 Racing Sponsors:
Fuel Off Road, Liqui Moly, Powersports1, ATVRiders.com, Studio 10 Graphics, All Terrain Communication, Rugged Radios, Beyond Redline, Owen Motorsports, Risq Threads, K1 Racegear, Greaves Motorsports, FTI Suspension, CPS Trucking, Yamaha, RevUp Graphics, WebCams, Pearson Archery