Mesa, AZ (9/28/2018) - R-N-R Steel Racing's Robert VanBeekum put bad luck behind him and scored a pair of podiums during the Lucas Oil Off Road Series events at Glen Helen Raceway in Devore, CA. VanBeekum was driving his R-N-R Steel Polaris RZR Turbo S in the Turbo UTV class.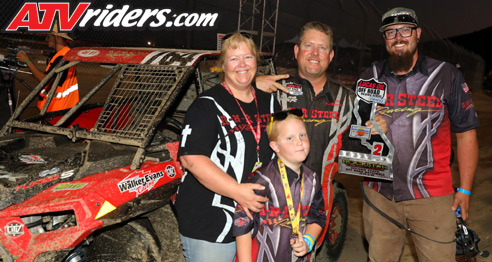 R-N-R Steel's Robert Vanbeekum scores two podiums at Glen Helen including a season best 2nd Place on Saturday
VanBeekum proved the teething problems on his new ride were over during the two 12-lap races. Though he had issues in qualifying, he drove hard in Friday's race and took a third. On Saturday, he again put in a hard charge and finished a season best second.
"I've been racing UTVs since 2004 and this has been our toughest season yet," said VanBeekum. "I took a brand new car out and went racing with it. We finally got it there. It's been a great weekend."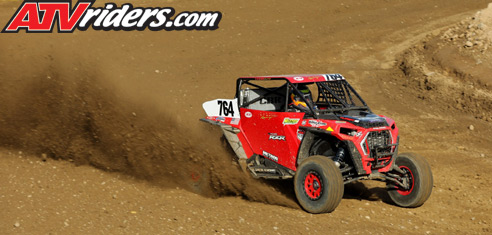 Maxxis' Robert Vanbeekum
As always, VanBeekum relied on his Maxxis Liberty tires and his Walker Evans suspension. Glen Helen's .8-mile short course is both fast and technical. This year it was also extremely rough. His spotter was key to help him through traffic.
"We re-valved everything and the Walker Evans shocks just killed it today," said VanBeekum. "The Maxxis tires really hooked up. I run the Maxxis Liberty. It's a great tire. Kevin is my new spotter this year and he's awesome. He keeps me calm and it's great to have him there."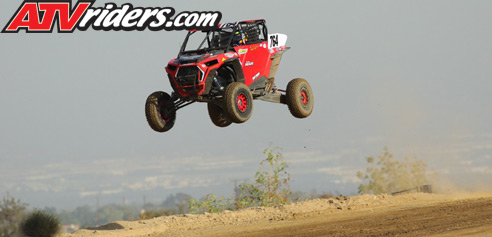 Walker Evans Racing's Robert Vanbeekum
VanBeekum hadn't been to Glen Helen in several years. Owing to his finishes, he was glad to be back, but he was also excited to race in front of his family and friends.
"We haven't been here in three years and now I know why I missed it so much," said VanBeekum. "The track was great and the mud doesn't stick. I just love being here."
VanBeekum will finish out the 2018 LOORRS season at Wild Horse Pass Motorsports Park in Chandler, AZ. The final points race is scheduled for October 20, followed by the Lucas Oil Challenge Cup race the next day.
That race is just eight miles from VanBeekum's home and he's a previous winner of the Cup race, so look for the hometown hero to put together a strong pair of races.
Robert VanBeekum's 2018 Sponsors:
Polaris, Maxxis Tires, Walker Evans, DragonFire, Method Wheels, R-N-R Steel, LSR Racing, Rugged Radios, Xtreme Machine & Fabrication, Muzzy