Mesa, AZ (7/27/2018) - R-N-R Steel Racing's Robert VanBeekum let nothing get in his way as he finished sixth in the Lucas Oil Off Road Racing Series Production Turbo UTV race at Wild West Motorsports Park in Sparks, NV. The finish allowed him to retain his fifth-place in points.
After having engine issues in qualifying, VanBeekum borrowed a car from Dan Kelly, despite being unfamiliar with his car, VanBeekum got up to speed quickly. After starting at the back of the field, he quickly made it up into the top 10 before finishing sixth.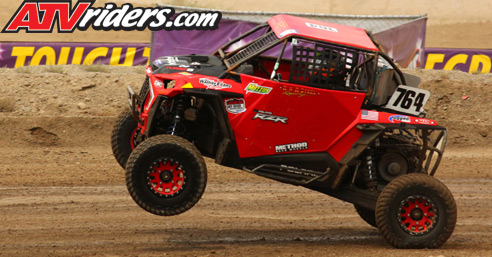 R-N-R Steel's Robert Vanbeekum
"The car ran great last weekend at a regional, but we had engine issues and we needed to save points," explained VanBeekum. "Thankfully Dan Kelly was nice enough to allow me to borrow his car."
What the track lacked in technical driving challenges, it more than made up for in setup requirements. Situated nearly like an oval on the side of a mountain, the track featured a huge elevation change that made clutching a key to success.
"The track was amazing," said VanBeekum. "The track was pretty simple to drive, but the setup was the struggle. You had to be able to go the hill fast, and then go downhill at 90 mph."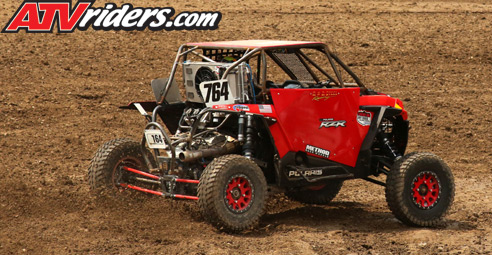 R-N-R Steel's Robert Vanbeekum
With car counts on the rise and six races left on the schedule, VanBeekum is in a good place to make a title run. He'll also bring a backup car to the next event and will continue to run regionals to make sure he's ready.
"We started the season with six cars in the class, but now there are 10-15 cars, and the points can change a lot faster," said VanBeekum. "I know I can get to the top step of the podium and we're looking forward to a strong second half of the season. We're doing a lot more racing in regionals for the next three months. We're also planning to run Crandon and then head to Glen Helen. We can still make things happen."
R-N-R Steel's Robert Vanbeekum
VanBeekum will be trading his short course car for his desert racing Polaris RZR when he heads next to the Vegas to Reno Best in the Desert race. The longest desert race in the United States is scheduled for August 17-18. He'll return to LOORRS competition August 24-25 when the series holds a doubleheader event at Utah Motorsports Campus in Tooele, UT.
Robert VanBeekum's 2018 Sponsors:
Polaris, Maxxis Tires, Walker Evans, DragonFire, Method Wheels, R-N-R Steel, LSR Racing, Rugged Radios, Xtreme Machine & Fabrication, Muzzy