Noah Mickelson Wins Pro Sport, Haedyn Mickelson's Pro-Am Title Chase Heats Up
Rockford Fosgate / TiLube / Honda ATV Team Report
Salisbury, NC (7/26/2018) - Rockford Fosgate/TiLube/Honda racers Noah and Haedyn Mickelson had an up-and-down weekend during the AMA ATV Motocross National Championship races at RedBux MX in Buchanan, MI. Noah Mickelson won Pro Sport, while Haedyn Mickelson finished seventh in Pro Am.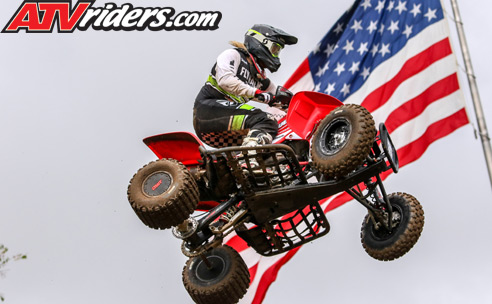 #135 Haedyn Mickelson
It rained off and on all weekend, making the sandy track rough and difficult. Noah Mickelson made the most of the trying conditions and went 1-1 in the Open Pro Sport motos. His first victory of the season places him fifth in the championship despite missing four races due to injury. He went 6-9 for an overall ninth-place finish in Pro Am.
Haedyn Mickelson started third in the first Pro Am moto, but a mechanical issue put him a lap down. Not one to give up, he went back out and finished ninth. In the second moto, he battled his way up to fifth for an overall seventh-place finish.
"I had some speed in the first moto, despite being set back," said Mickelson. "I was battling for the first half of the second moto, but I got a little tight in the second half. The Maxxis Tires and Elka Suspension were absolutely hooking up. The ruts were really deep and the track was super rough so lot of people struggled in the whoops. I made three passes in the whoops so I could tell the Elka Suspension was dialed in."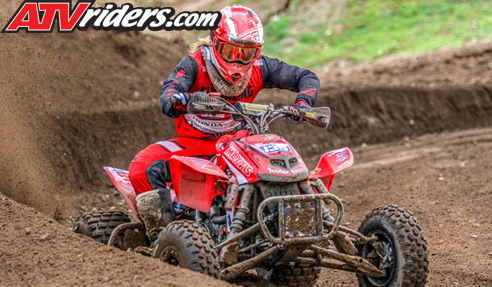 #135 Haedyn Mickelson
Though Mickelson is now second in Pro Am points, he's ready for a showdown at the final race. With only six points to make up, he will do everything in his power to secure the championship.
"This wasn't what I wanted, but we'll walk away from RedBud, take our losses, and focus on Loretta's," said Mickelson. "We'll do a lot of training and riding and I will do everything in my power to get that championship."
Noah Mickelson may only be back for his second race since his injury, but you wouldn't know it by his dominant performances in the past two rounds, and he backed up his success at Unadilla with the Pro Sport win at Red Bud MX.
Haedyn and Noah Mickelson will be back in action as the Rockford Fosgate/TiLube/Honda Team readies to finish out the season strong at the Loretta Lynn Ranch in Hurricane Mills, TN August 11-12.