Chandler, AZ (9/28/2018) - Weller Racing's Corry Weller won both Turbo UTV races, and Brock Heger continued his consistency during the Lucas Oil Off Road Racing Series events at Glen Helen Raceway in Devore, CA.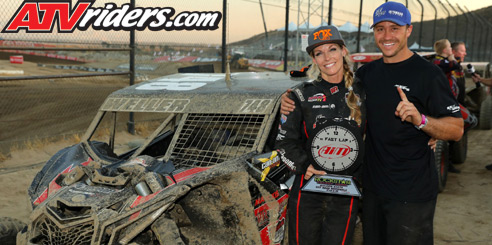 Corry Weller scores back to back wins at Glen Helen to extend her points lead heading into the final round
The events were held on Glen Helen's .8-mile short course, which is known for both its speed and technical nature. The two-race weekend is the penultimate event on the 2018 schedule.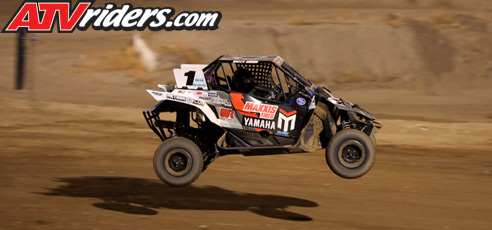 Weller Racing's #1 Brock Heger
Heger had difficulties in Friday's Production 1000 race. After taking the lead in his Yamaha YXZ 1000R after the midrace caution, he had a suspension issue that took him out of contention. In Saturday's race, he rebounded, finishing second. He now holds a 31-point lead in the championship standings.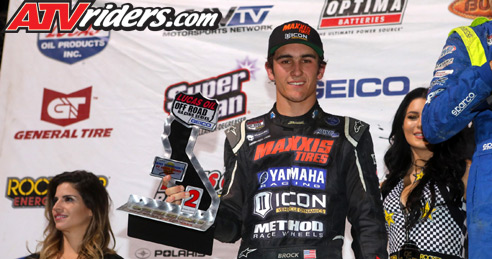 Weller Racing's Brock Heger scored a 2nd place finish on Saturday
"Yesterday was tough on points, so I had to start points racing today," said Heger. "We're here to win the championship and be on the podium. I started third and we were charging. I got up to second and tried to get Myles here and there, and Mickey Thomas and I were going at it. We spent nearly a full lap side by side, so that was cool. I'm pumped on the Yamaha."
Weller outclassed the Turbo UTV field. In Friday's race, she took the lead on the second lap and held it until the end. She put on a similar performance in Saturday's race to sweep the weekend. With five victories this season, she now leads the points by 25 going into the final race of the season.
"I'm smiling today," said Weller. "I chilled out and learned some patience. This track has always been my nemesis; it used to hate me. It's super technical and that boded well with my driving style, coming from motocross."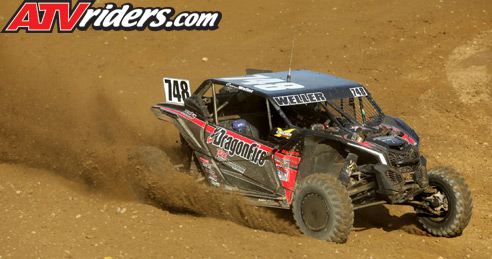 #748 Corry Weller
Weller relied on the performance of her Dragonfire Racing Can-Am X3 during the races. Along with the victories, she scored the fast lap in both races. She accomplished that task due to her Fox Shocks and Maxxis tires.
"The car is put together really well thanks to Dragonfire Racing," said Weller. "These Fox shocks took a pounding out here and Fox builds the best shock out there. There's a lot of rocks out there. I tried to dodge them, but I did hit a couple. That wasn't a problem with the Maxxis Ceros because it's a super tough tire. Rocks, mud, sand, and dry, they handle them all."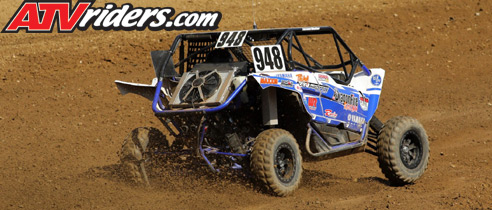 #948 Jason Weller
While team owner Jason Weller had a tough weekend in Production 1000, he was pleased with the overall performance of the team. He had issues with contact in both races, but still sits fourth in points.
"The weekend was definitely a win for Weller Racing," he said. "Corry had fast laps and wins both days. It's crazy at the level we're at because we expect to do that well. As a team, they are definitely pulling up the slack."

The Weller Racing team will return to action when the series finishes out the season at the Wellers home track: Wild Horse Pass Motorsports Park in Chandler, AZ. The final points race is scheduled for October 20 with the special Lucas Oil Challenge Cup the next day.
2018 Weller Racing Sponsors:
Yamaha Motor USA, Can Am/BRP, Dragonfire Racing, Full Throttle Battery, Demon Powersports, Maxxis Tires, Lucas Oil Racing TV, Axia Alloys, PAC Racing Springs, Raceline Wheels, Factory UTV, SPARCO USA, Lucas Oil Racing Products, AIM Sports, Tubeworks, Action Sports Canopies, Lazer Star Lights, AZ Drive Shaft, XTC Powersports, Weller Racing, LLC