ATV MX Championship
Unadilla MX
New Berlin, NY
July 15-16, 2017
Unadilla Amateur ATV Motocross Report
New Berlin, NY (7/26/2017) - The ninth round of the 2017 AMA ATV Motocross National Championship brought the nation's top amateur racers to New Berlin, NY at Unadilla MX. The high speed, big air track provided the perfect atmosphere for some great battles throughout all the amateur classes.

Sam Rowe grabbed his second straight Pro Am win with 1-2 moto finishes. Rowe shined brightest in the first moto, where he put down the fastest lap time of the class and cruised his way to an eight second lead over second place at the checkered flag. Rowe is currently third in the points race for the national championship.
#38 Sam Rowe claimed his second straight overall Pro-Am Win at Unadilla
Alan Myers took third in Pro Am moto one, and backed it up with a moto two win for second place overall in the class. This was Myer's second Pro Am podium finish of the season and he is hanging on to fifth place in the points race.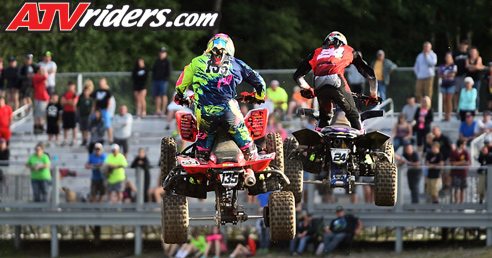 #24 Alan Myers secured a second place finish at Unadilla
Third place overall went to Parker Wewerka with 4-8 moto finishes. Wewerka had some issues and had to battle his way up through the pack each moto, but managed to pass an impressive amount of riders to salvage third place and valuable championship points. Wewerka leads the points towards the national championship by 36.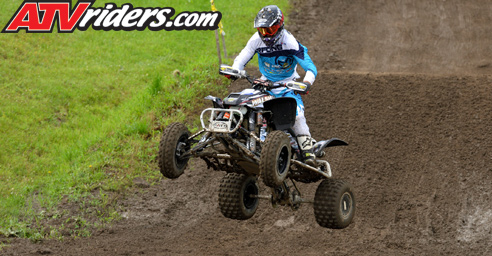 #9 Parker Wewerka overcame several issues at Unadilla & race his practice quad to a third place finish, which has him holding a 36 points lead in the championship points battle
Peyton Zimmerman dominated the Pro Sport class. Zimmerman had his work cut out for him with Noah Mickelson hot on his tail, but managed to win both moto one and moto two for a perfect weekend.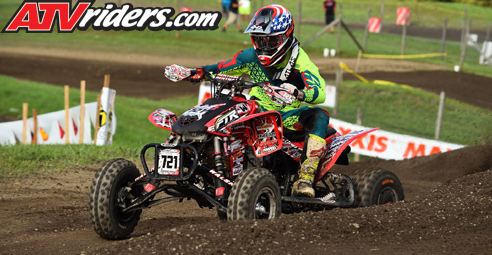 #721 Peyton Zimmerman made his presence known at Unadilla as he secured both moto wins for the overall in his return to racing the Nationals after missing several rounds
Noah Mickelson took second overall with 2-2 moto finishes. Mickelson has been strong and consistent all season long and leads the points after landing on the podium on all but one round this year.
#100 Noah Mickelson went 2-2 for 2nd Overall in Pro Sport
Haedyn Mickelson rounded out the Pro Sport podium with third overall. Mickelson took fourth in moto one and fifth in moto two. Haedyn sits second in the championship points race, just behind his brother Noah.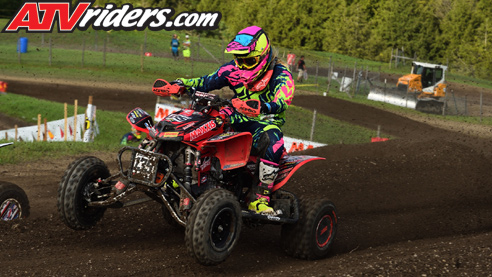 #135 Haedyn Mickelson rounded out the Pro Sport Top Three
::CONTINUED::