ATV MX Championship
Red Bud MX
Buchanan, Michigan
July 29-30, 2017
Red Bud Amateur ATV Motocross Report
Buchanan, MI (8/8/2017) - The 2017 AMA ATV Motocross Amateur National Championship moved to Red Bud MX in Buchanan, MI where the nations top amateur racers fought through the rough, sandy, big air track for their place upon the podium.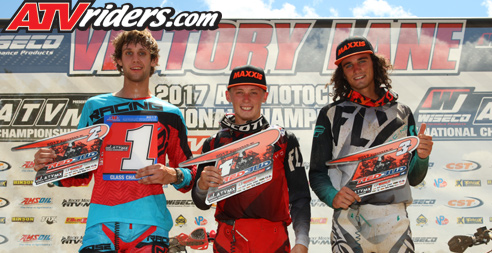 Pro-Am ATV Motocross Podium (left to right)
Parker Wewerka (2nd), Sam Rowe (1st), Alan Myers (3rd)

After two solid motos, Vossman Motorsports backed rider Sam Rowe added yet another Pro Am win to his record this season. "That's three in a row now, so I couldn't be more pumped," explained Rowe. In the points race, Rowe has moved up to just five points out of second place.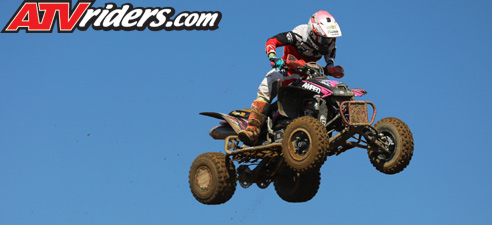 #38 Sam Rowe claimed his third straight overall Pro-Am Win at Red Bud MX, which moves him to within 5 points of Westley Wolfe for 2nd in the Pro-Am Points Championship
The number 9 of Parker Wewerka put in a smart ride for second place overall, which was enough to wrap up the points race, officially crowning himself as the 2017 Pro Am National Champion. Wewerka proved consistency is the key with landing on the podium every single round this season.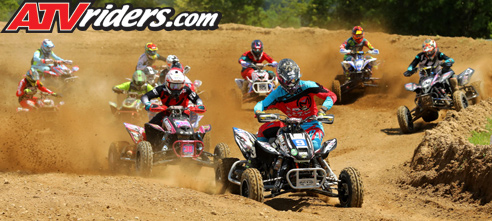 #9 Parker Wewerka grabbed the Pro-Am Moto 2 Holeshot & held the lead from start to finish to secure the 2nd spot on the Pro-Am Podium
"I just never gave up, always pushed and somehow made it up here every round," explained Wewerka.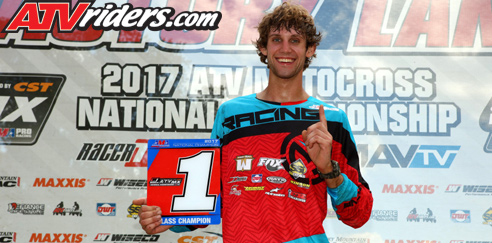 Walsh Racecraft's Parker Wewerka clinched the Pro-Am ATV MX Championship at Red Bud
Rounding out the Pro Am podium was Alan Myers with third overall. Myers led the entire race and ran away with the first moto win. In moto two, Myers battled his way to fourth after having his exhaust fall off for a solid third place overall. Myers has taken one overall win and two other podium finishes this season to set himself fourth place in the points.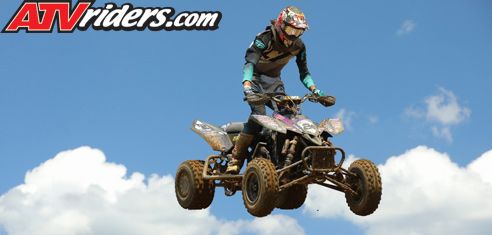 Alan Myers secured the Pro-Am Moto One Win & finished 3rd overall