GBC Heartland Challenge Polaris ACE Race Report
Pirate MX John Baughman Takes Polaris ACE Win
2017 GBC Heartland Challenge Links

Carlisle, IA (8/26/2017) - With the creation of the Polaris ACE, there is also the opportunity for a unique class all of their own. The GBC Heartland Challenge also provides a unique way for these machines to be put to the test and the spectators and racers alike were thrilled to see these machines compete on their own course with each other.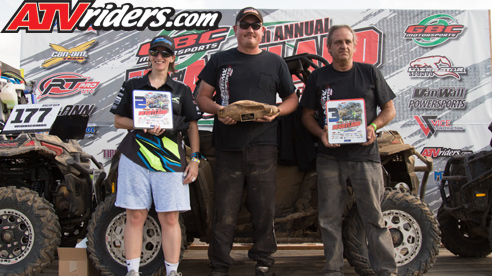 GBC Heartland Challenge Polaris ACE Podium
Becky Widdicombe (2nd), John Baughman (1st), Dennis Michael (3rd)
There were 7 entries into this year's Polaris ACE contest, with one stand-out class winner; Pirate MX owner, John Baughman.
Pirate MX / FCR / ITP's John Baughman pulled an incredible holeshot ahead of the rest of the pack and was the first one to head down into the wooded downhill section of the ACE course.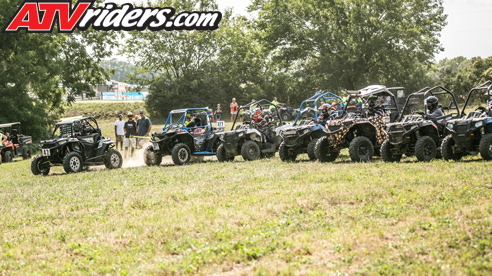 John Baughman grabbed the Polaris ACE Holeshot
"My 24 volt setup really worked great do this dead-engine start here at the Heartland. It fired the 900 XC right up and we got out of the holeshot clean. I pretty much go out to the front and just tried to run a clean race and not make any mistakes," said Baughman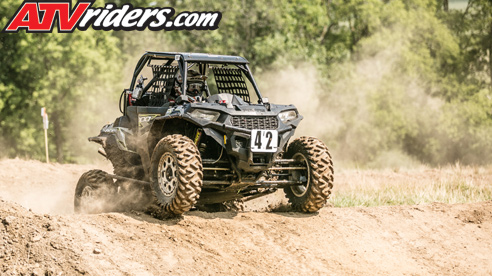 #42 John Baughman claimed the Polaris ACE Class Win
"We are on a bit of a break from the GNCCs which I normally run and have been trying to get to all of them and we've been having good success there. I've been testing out this suspension a lot and the last race was really muddy so I didn't get much of a chance to tear it. We got it dialed in for here though and it really came together and was handling great! My only concern was the belt so I just tried to preserve it the best I could and we finished strong on the top of the podium," said Baughman.
In second place was the Team UXC entry of Becky Widdicombe from Huntersville, North Carolina. Widdicombe got off to what appeared to be a good holeshot but was slightly edged out by two other racers and slotted into fourth place quickly. She turned that around however and was into second place by the time the motocross section of the track presented itself. From this point, Widdicombe never looked back and with the help of her pit crew, brought home a very deserving second place.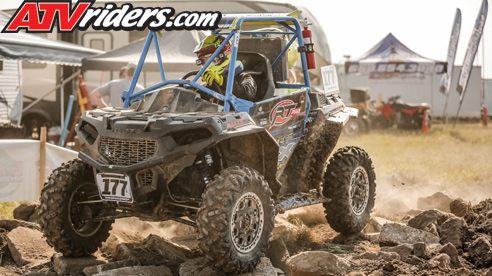 #177 UXC Racing's Becky Widdicombe finished 2nd
"My team has been such a big help and I can't thank them enough. This Polaris ACE is an amazing machine and it worked great for the entire race. We had a great day and very few issues and I'm really happy to be on the podium," said Widdicombe!
In third place was Dennis Michael. Michael got off to a clean start and entered the woods section in the middle of the pack. With a few machines breaking down / flipping over, Michael was able to avoid any disaster and skirted away with a third place podium finish for himself.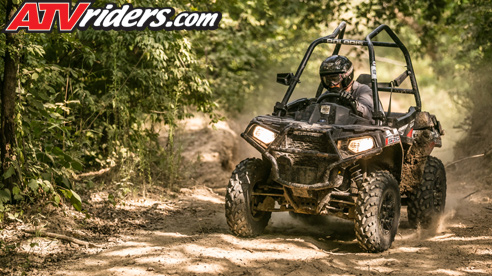 Dennis Michael rounded out the Polaris ACE Podium
The ACE series is sure to grow in the coming years as the machines become more popular with more and more racers choosing this unique platform. This is surely a fun and exciting racing platform to keep an eye on in the future, especially at the GBC Heartland Challenge!