2017 WORCS Racing
Round #8 - Iron Mine Race Park
May 21, 2017
Cedar City, Utah

Randy Romo Takes Iron Mine WORCS Pro SXS Win
Ryan Piplic & Corbin Leaverton Round Out WORCS Pro SXS Podium
Cedar City, UT (5/24/2017) – Randy Romo won his first Rocky Mountain ATV MC WORCS Series present by Maxxis and Dirt Wheels Pro SXS race at Iron Mine Race Park. Driving a Polaris RZR Turbo, Romo finished first on adjusted time, ahead of Ryan Piplic, also in a RZR Turbo. Corbin Leaverton was third, ahead of Keith Johnson and Jeff Obering.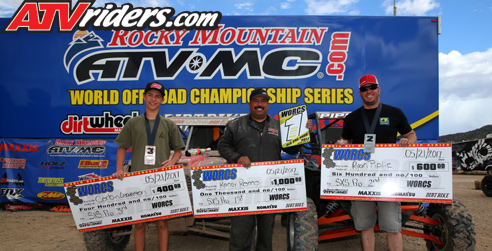 Round 8 WORCS Racing Pro UTV Podium (left to right)
Corbin Leaverton (3rd), Randy Romo (1st), Ryan Piplic (3rd)
Picture perfect weather greeted the SXS competitors with temperatures in the 60s. Unfortunately, the mild weather resulted in dusty conditions that hampered the competition on the combined off-road, motocross and endurocross track.

A huge crowd of racers & spectator turned out to Iron Mine Race Park WORCS in Cedar City, Utah
The Pro race kicked off with a hard battle between Piplic and David Haagsma. Piplic took the early lead with Haagsma trying everything to pass him. Haagsma put a block pass on Piplic and Haagsma took the lead on the final lap, but before he made it to the finish line, he lost a belt and fell out of the top 10. Piplic finished first physically, but Romo took his first ever WORCS win on adjusted time.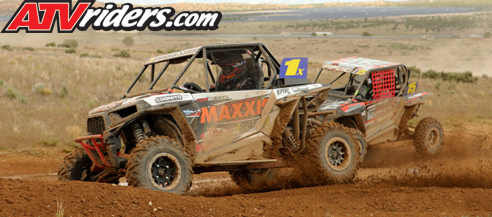 Sparks Racing's David Haagsma battled his way past Ryan Piplic in the final lap, but he blew belt shortly afterwards
"All day, the turbo worked awesome," said Romo. "We had no flats, no broken axles, and no diff problems; it just ran great. I started on the second row and it was stacked row. Ray Bulloch and I got first and second on the row and I started picking off people from the first row."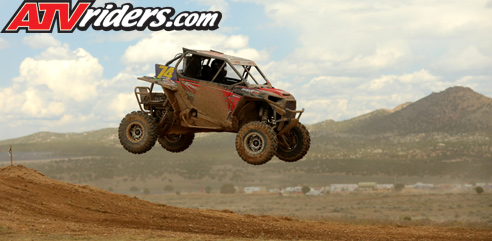 HOLZ Racing's Randy Romo started on the second row, but he quickly began closing the gap on the front row
Romo has come on strong this year in the Pro SXS class. While he is effectively out the points chase, he earned his first podium at the second race and backed that up with his first WORCS victory.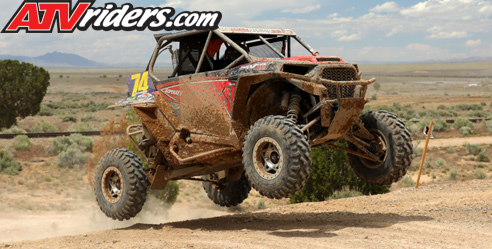 Walker Evans Racing's Randy Romo secured his career first WORCS Pro SXS Win at Iron Mine Race Park
"This is huge for me," said Romo. "We've had a few bugs to work out with the turbos, but we worked hard and got them fixed. Hopefully we can keep up this momentum."