Minneapolis, MN (7/25/2017) -
Polaris®, the worldwide leader in off-road vehicles, announces several new 2018 models, and an industry first and exclusive suspension technology that will revolutionize the off-road riding experience. Polaris Off-Road Vehicles continue to lead the industry in innovation, bringing intuitive, rider-centric solutions to customers.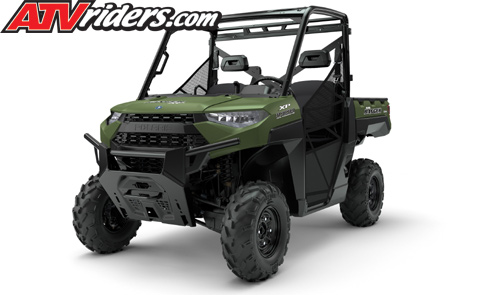 All-New 2018 Polaris RANGER XP 1000
2018 Polaris RANGER SXS Models
Polaris RANGER®, the industry's No.1-selling utility side-by-side (SxS) lineup, introduces the all-new, flagship RANGER XP 1000. The newest RANGER has more than 100 owner-inspired innovations, making it the hardest working, smoothest riding RANGER ever made. Features include an industry-leading 82-horsepower ProStar® 1000 engine, one-piece chassis, an even smoother ride, top-notch fit and finish, and a completely redesigned interior and exterior. The all-new RANGER XP 1000 is More Rugged. More Refined. More RANGER.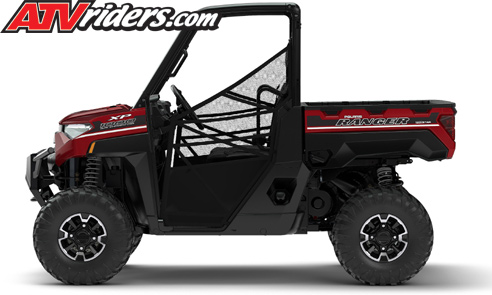 2018 Polaris RANGER XP 1000 EPS
2018 Polaris RZR SXS Models
Polaris RZR®, the No. 1-selling recreational SxS, known for delivering the ultimate combination of power, suspension and agility, introduces an industry-first innovation – RZR DYNAMIX™ Active Suspension. Available exclusively on the RZR XP Turbo DYNAMIX Edition, DYNAMIX is the world's first intelligent off-road suspension system designed to eliminate compromise and deliver the best ride at every moment. With more than 200 inputs received every second, DYNAMIX is the only suspension that continuously tunes on the fly. Seamlessly integrated into the RIDE COMMAND® system, DYNAMIX also comes standard with a front camera and simple-touch controls. RZR DYNAMIX – the future of ride and handling is here.
2018 Polaris RZR XP TURBO DYNAMIX Edition
2018 Polaris GENERAL SXS Models
Polaris GENERAL® is the best-selling crossover utility vehicle (UTV) on the market. New for Model Year 2018, Polaris has given the GENERAL more durability, more performance and more models to choose from including a military-inspired, limited-edition vehicle, and new, adjustable FOX® Podium X 2.0 QS3 Shocks on the Polaris GENERAL 4 1000 EPS.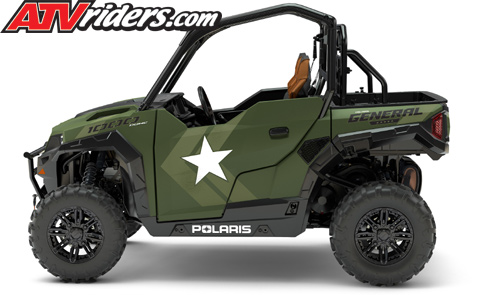 2018 Polaris GENERAL 1000 EPS LIMITED EDITION
2018 Polaris Sporstman ATV Models
Polaris Sportsman®, the No. 1-selling brand of automatic 4x4 ATVs, delivers several improvements – driven by customer and dealer input – across its Rec/Utility line so owners get the performance they expect and the dependability they count on. Improvements include a more-durable driveline, new side panels for a more-comfortable and cooler ride, and a better display.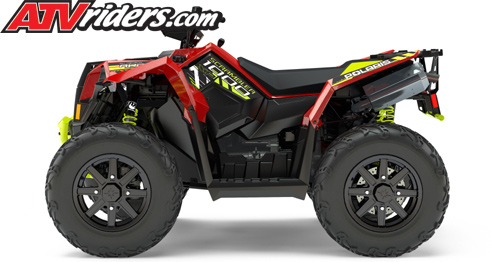 2018 Polaris Scambler XP 1000
2018 Polaris ACE Models
Polaris ACE® continues to bring the revolutionary, single-seat experience to riders by offering several vehicles, based on customer feedback, that cater to everyone from first-time users to adrenaline junkies. New for 2018, the ACE 570 EPS has several upgrades including a Dual A-arm suspension, quarter doors, integrated storage, and front and rear mud guards. The lineup includes the ACE 500, ACE 570 EPS and ACE 900 XC.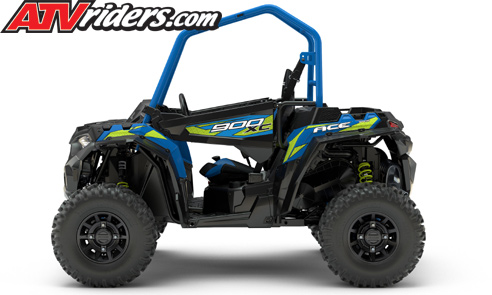 2018 Polaris ACE 900 XC
2018 Polaris Youth Models
Polaris is the leader in youth vehicles. For 2018, the youth off-road vehicle lineup is comprised of four models based on the Specialty Vehicle Institute of America's (SVIA) ATV categories, including the Phoenix™ 200, Outlaw® and Sportsman 110 EFI, and Outlaw 50. Polaris will also offer the RZR 170 EFI and ACE 150 EFI as youth sit-in models.
2018 Polaris RZR 170
About Polaris
Polaris Industries Inc. (NYSE: PII) is a global powersports leader that has been fueling the passion of riders, workers and outdoor enthusiasts for more than 60 years. With annual 2016 sales of $4.5 billion, Polaris' innovative, high-quality product line-up includes the RANGER®, RZR® and Polaris GENERAL™ side-by-side off-road vehicles; the Sportsman® and Polaris ACE® all-terrain off-road vehicles; Indian Motorcycle® midsize and heavyweight motorcycles; Slingshot®moto-roadsters; and Polaris RMK®, INDY®, Switchback® and RUSH® snowmobiles. Polaris enhances the riding experience with parts, garments and accessories, along with a growing aftermarket portfolio, including Transamerican Auto Parts. Polaris' presence in adjacent markets globally include military and commercial off-road vehicles, quadricycles, and electric vehicles. Proudly headquartered in Minnesota, Polaris serves more than 100 countries across the globe