2014 AIM Expo Motorcycle Show
2nd Annual American International Motorcycle Expo
Orlando, FL (10/17/2014) – The second annual AIM Expo was held at the Orange County Convention center in beautiful Orlando, Florida from October 16-19, 2014. There, over 500 vendors displayed some of their latest products. With only its second year in existence, the American International Motorcycle Expo is quickly growing and is very well organized for both vendors, media outlets and dealers in attendance.
We had a chance to check out the show on one of the trader / media days. This was our first year in attendance and were very impressed. For 2014, the AIMExpo had many more big name exhibitors including Yamaha, Kawasaki, Suzuki, and KYMCO. Of course, many of the aftermarket companies had booths like Bell Helmets, Rekluse, GBC Motorsports, Von Zipper, Shark Kage and GoPro, just to name a few.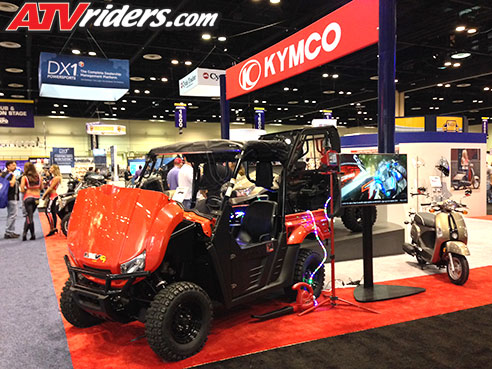 KYMCO had a large display at the 2014 AIMExpo and featured their all-new KYMCO UXV 500i G that has an integrated generator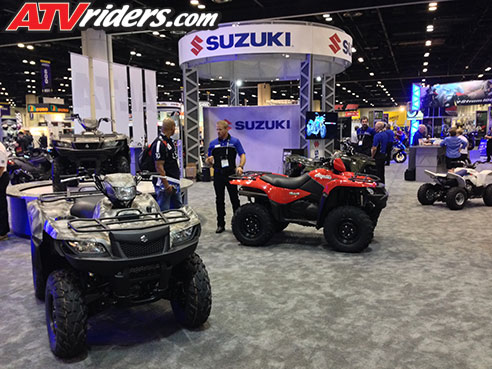 Suzuki had one of the largest footprints at the 2014 AIM Expo
Kawasaki had many of their new models on display including the all-new 2015 Kawasaki Ninja H2R that produces 300 hp stock!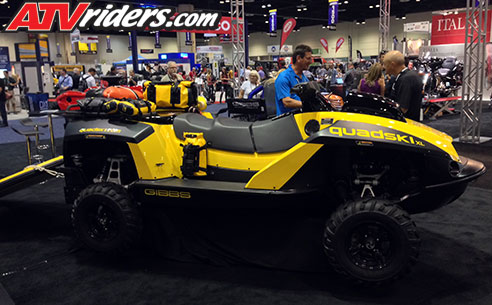 Quadski was on display with their half ATV half personal watercraft
As always, GoPro had one of the larger aftermarket displays