2015 Yamaha Raptor 700 Links
Winchester Bay, OR (10/16/2014) - For 2015, Yamaha has taken its most popular big bore sport quad, the Raptor 700R, and made some big changes that has not only increased the power of the 686cc torque monster, but also has better fuel economy. The changes to the 2015 Yamaha Raptor 700R are impressive as Yamaha continues the evolution of the Raptor 700R.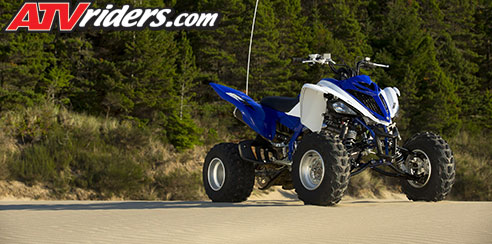 The new 2015 Raptor 700R features more power and better suspension
We really have to give props to Yamaha, as they are one of the few manufacturers who continuously make changes to improve the quality and performance of their ATV's instead of stagnating. This is one of the reasons we always look forward to testing Yamaha's new model year releases and were very stoked to find that we would be heading to the Oregon sand dunes at Winchester Bay to test ride the 2015 Yamaha Raptor 700R.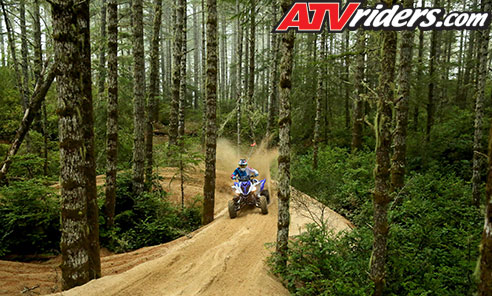 The Winchester Bay Dunes are some of the best dunes in the United States and are unique in that they have both tall sand dunes and trails through the woods
Winchester Bay is known for having the biggest dunes along the west coast, which was our destination for our test ride and the perfect place to check out the improved power plant for the Yamaha Raptor 700R.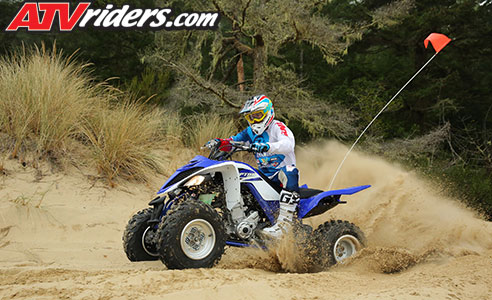 Multi-Time Quad X Pro ATV Champion, Dustin Nelson, kicks up a roost on the 2015 Yamaha Raptor 700R at the Winchester Bay Dunes
The sand at Winchester Bay is usually soft, but the fog rolled in and kept its hold for the entire day, making the sand damp and more compact than usual. Despite the damp weather, conditions were still great for riding and we couldn't wait to throw a leg over Yamaha Raptor.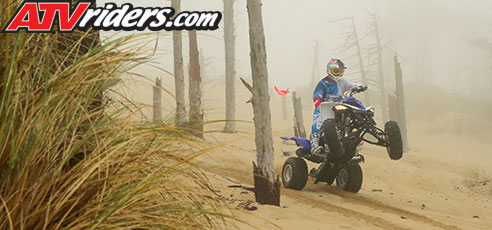 A hazy fog lingered in the dunes for most of our ride making for some unique backdrops while we rode the Yamaha Raptor 700R
Two of the biggest changes for the 2015 Yamaha Raptor 700R is the elimination of the dual exhaust, which is now a single port exhaust and the new cylinder head. The change to a single port exhaust and the new head has improved the emission standards by 8 % in the Yamaha Raptor 700 line up, and has added to the fuel economy, which is definitely a good thing with fuel prices always on the rise.